I've seen a lot of random articles and mentions for hostess gift ideas lately. Some suggestions seem ridiculous to me while others seem brilliant so I wanted to put together my own list of 20 Hostess Gift Ideas.
You are certainly never required to bring a hostess gift but it's always a thoughtful gesture and very much appreciated. A host(ess), who has been running around like a chicken without a head all day and is doing their best to settle into calm mode as guests begin to enter their home, is quickly simmahed down when presented with a small token of appreciation. I promise.
Hostess gifts need not cost a fortune. Some of my suggestions are free. Some can be free depending on your resources. The others can be dictated by your personal budget.
1. R.S.V.P. – I realize this sounds like a no-brainer but you would be surprised how many people simply don't bother anymore. Even if you casually mention the likelihood of your attendance, it's not an R.S.V.P. Send an official one via text, email, phone or in person. And this simple act makes your hostess' job much easier and eliminates the added task of stalking everyone for a final food count. Even if you flat out don't want to go and can't think of an excuse, a simple "I'm sorry, I/we can't make it," will suffice. I swear. *Even Miss Fancy Pants has screwed up on occasion and forgotten to R.S.V.P. and I feel AWFUL for it.  
2. Call to Offer Last Minute Help – In all honesty, I tend to get very annoyed when anyone calls us the day of an event because we are usually running around like crazy people and do not have time for phone calls (and the phone generally rings off the hook, rendering me cranky pants). However, I have a few friends that always call (despite my bad attitude) to offer to bring extra ice or anything we might have forgotten. We almost always need the extra ice and their kindness brings a huge relief to us… and makes me feel like a total jerk for answering the phone with such attitude.
3. Arrive on Time – Arriving too early (unless previously discussed with your host(ess)) will stress them out (not a gift, fyi). Careful planning goes into even the most casual of gatherings and it's inevitable that they'll still be checking things off their list up to the last minute as things always go wrong, setting them behind schedule. See my post on my Thanksgiving Catastrophe for proof of that. Greeting early arrivals the proper way puts them even more behind which creates a snowball effect of chaos. Arriving late (also unless previously discussed) can make the timing of putting food out (and remaining hot or even edible) difficult. And the other guests will want to punch you for making them wait to eat. So there's that.
4. Wine – The general go-to hostess gift will always get a thumbs up in my book. Buy what you can afford. We happen to love Ménage à Trois and it's always under $10 in our local stores but I doubt many recipients would be upset if you splurged on a pricier bottle of vino. 
5. Booze – Need I say more? 😉 I'd like to say to buy what you know they love but to be honest, it's kind of fun to receive something you wouldn't normally buy for yourself. We tend to keep Vodka on hand because it's so versatile and popular, so a higher quality one (than what we'd normally purchase) is a treat for us. While we don't generally drink Whiskey, Gin or Brandy, those would be fun to play grown-up the next time we have a stay-at-home date night. 
6. Kitchen Linens – I'm not sure one can ever have too many kitchen towels. They seem to get ruined way too often. These holiday towels range from $3.59 at World Market to $23.96 at Williams-Sonoma and are the perfect addition of holiday flair to almost any kitchen. You could also splurge on embroidered linens from Etsy in a more neutral color palette for the hostess to use yearround (or until they get ruined, too). 
7. Flowers – IN A VASE! Most of us adore flowers but having to arrange them while entertaining is not an ideal situation. And it's horrifying for such beauties to get shoved in a corner and forgotten about until the next day…when they're dead. If you find yourself in a position where you must bring vaseless flowers, try to get tulips. They tend to look great even if haphazardly stuck in a random vase due to their bendy, boozy stems. If you want to clip something from your own garden, putting them in something as simple as a mason jar with twine or ribbon tied around it would be a sweet, personal touch. (Wrong holiday in the pic below but it's my only current tulip pic.)
8. Orchid – Always pretty, available in a range of pricepoints, and longer lasting than fresh cut flowers, an orchid also gets you off the hook with the vase situation. It can add instant pretty to any spot in the hostess' home or survive getting stuck in a corner until the next day.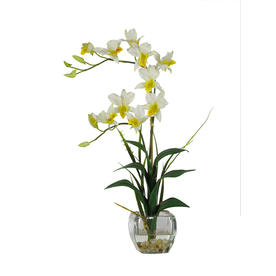 9. Potted Herbs – Herbs are flat out awesome. Anyone who cooks, even only occassionally loves to use fresh herbs. And their smell? Rosemary, anyone? If they are in a pretty enough container, they can double duty as "flower arrangements". Bonus points for taking some from your own garden to share. I have always loved the Christmas tree shaped rosemary topiaries (usually available at Lowe's and Home Depot or online garden sites like Terrain) around this time of year. Perfect holiday decor that smells amazing and is useful in cooking? Trifecta.  
10. Something from your Hometown – This is particularly thoughtful if you are an overnight houseguest. The possibilities are endless; a sweetgrass basket from Charleston, South Carolina, a box of cookies or muffins from the hotspot bakery you frequent, a box of stationery from the trendy gift shop you love, BBQ sauce or a spice rub from the famous joint featured on Food Network near your house…be creative. 
11. Candles – Splurge on a Diptyique scented candle for their guest bathroom or go for something more practical and give a boxed set of unscented white tapers and/or votives. 
12. Quality Olive Oil and/or Vinegar – Most anyone who cooks will appreciate a higher quality staple to use in their next meal. You can find a wide variety of oils and vinegars in your local Gourmet shops, Williams-Sonoma, some Grocery Stores and even HomeGoods. 
13. Spices – Again, something any cook will use. Just like the olive oil and vinegar options, spices give you the same flexibility with various pricepoints and availability at local Gourmet shops, Williams-Sonoma, Grocery Stores, Farmer's Markets and even HomeGoods. A single jar or an assorted giftbox will go to good use. This is one of my favorites (occassionally available at HomeGoods) and I've already stocked up to give as gifts this year. 
14. Breakfast for the Following Day – Thinking a little outside the box (no pun intended), a box of Krispy Kreme glazed donuts might make you my best friend forever. And ever and ever. A box of scones or croissants from a high end local bakery or even a homemade quiche would probably catch your hostess by surprise and then make her love you a wee bit more when she doesn't have do anything but EAT the following morning.
15. Soaps/Lotions – I love the look and smell of fancy, boxed bar soaps but I never actually use them. A liquid soap in a pretty bottle, in my opinion, would probably go to better use in most households. Williams-Sonoma has paired soaps and lotions that are smart to keep at the kitchen sink or a guest bath. Now, if only they'd bring back their rosemary scented ones…(Williams-Sonoma? Can you hear me begging?)
16. Cocktail Napkins – Go big on custom embroidered ones from a local linen shop or Etsy or snag a pack or two of paper ones available at a plethora of stores. There are so many options from pretty and elegant to snarky and crass, you are sure to find something to fit your friend's personality. I received these a few years ago which should give you a little indication of my general demeanor. 
17. Book for the Kid(s) of the House – This is another slightly outside the box idea in terms of hostess gifts but the little ones often get lost in the shuffle of adult gatherings. What kid doesn't get excited to receive a surprise gift? And you are sure to impress the parents enough to warrant a future invite. 🙂 A holiday book would be great but this is my current recommendation. I'm a little biased because I know the author but it really is an awesome book.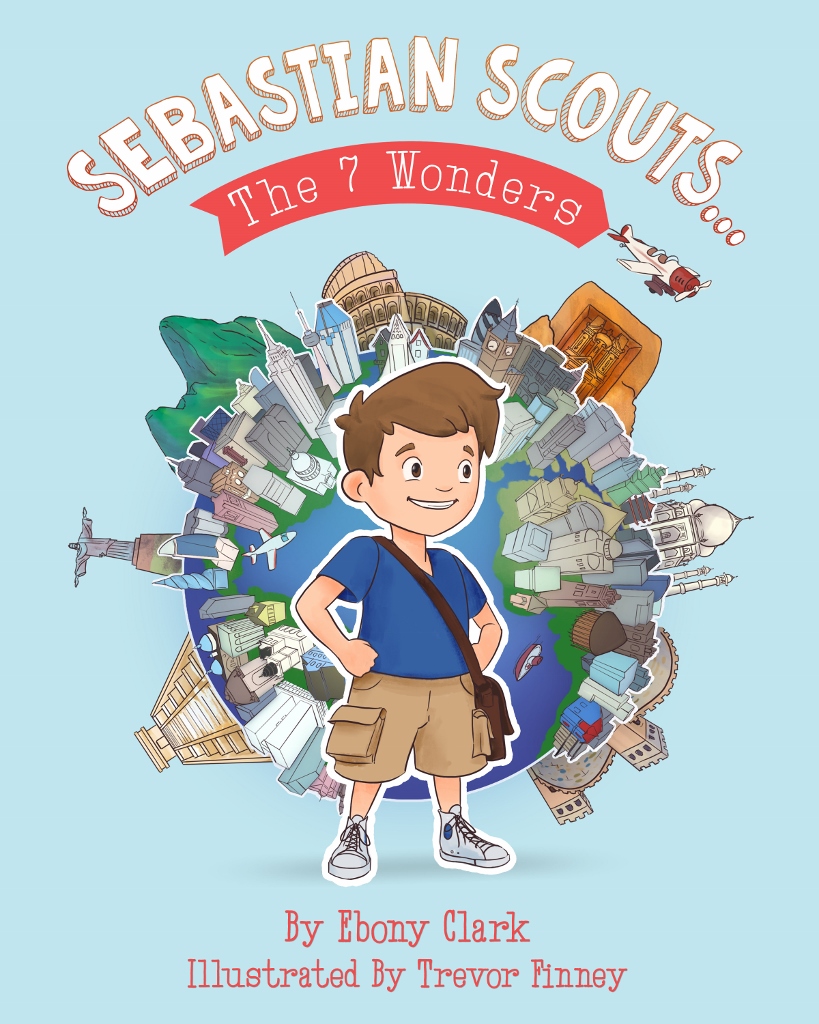 18. Ornament – Another idea with endless possibilities. An antique ornament you happened upon while shopping last weekend, a beautiful brand new one from any of your favorite stores or even a homemade one will easily find a home on the tree of your host. 
19. Hand-Written Thank You Note – Sadly, this is another dying art but one that will never go out of style. Whether the gathering went well or was a complete disaster, a few simple words will bring a smile to their face. 
20. Verbal Thank You – It doesn't get any less expensive than this. While it's customary for most of us to toss out a "Thanks for everything" on our way out the door (and there is absolutely nothing wrong with that), I must share with you a little story. In the middle of our Turkey Day fiasco, our niece's husband approached me, while I was standing in the middle of a room, head spinning with thoughts of what I needed to do next, and probably looking a bit disheveled as I still wondered where my drink kept running off to, and simply said, "Thank You." I was confused at first and asked him for what? His response was, "For all of this. Thank you." It meant so much to hear that and also immediately calmed me…at least until I remembered my drink was still missing.
I hope this list gave you a few helpful ideas for hostess gifts (or even Christmas gifts) for any budget. Do you have any additional gift ideas or token gestures that are your favorites?