When I set out on this blogging adventure, I initially had big plans to post about food. Recipes that rocked my world and restaurants that did the same…these are the things I live to talk about. It's an absolute illness I blame on my father. And I make no excuses. If you don't like hearing about tasty food, you cannot be my friend. Period.
And I talk alot. A. Laht. So do the math. No like food = No like me.
And in case you're new here, I've already established I'm not a cook. I'm a recipe follower. And an eater. Duh.
Another thing I'm not is a great photographer. That being said, I've got an arsenal of awesome recipes that I want to share with less than impressive photographs to entice you to read my reviews and try the recipes. Such a sad story, I know.
However, last night I made this Drunken Chicken Marsala from one of my favorite food bloggers, Lindsay, at Pinch of Yum. World rocked. Again.
I've decided this chicken Marsala was worthy enough to embarrass myself with bad photos just to share the joy…with you. Squeal!
Taking the plunge…
Here is her amazing photo of this awesome dish…
After reading the reviews, a few people mentioned that there wasn't enough sauce so since we are sauce lovers, I was prepared to add a lot more liquid…ahem, Marsala to the dish. Now, shield your eyes from my photos below…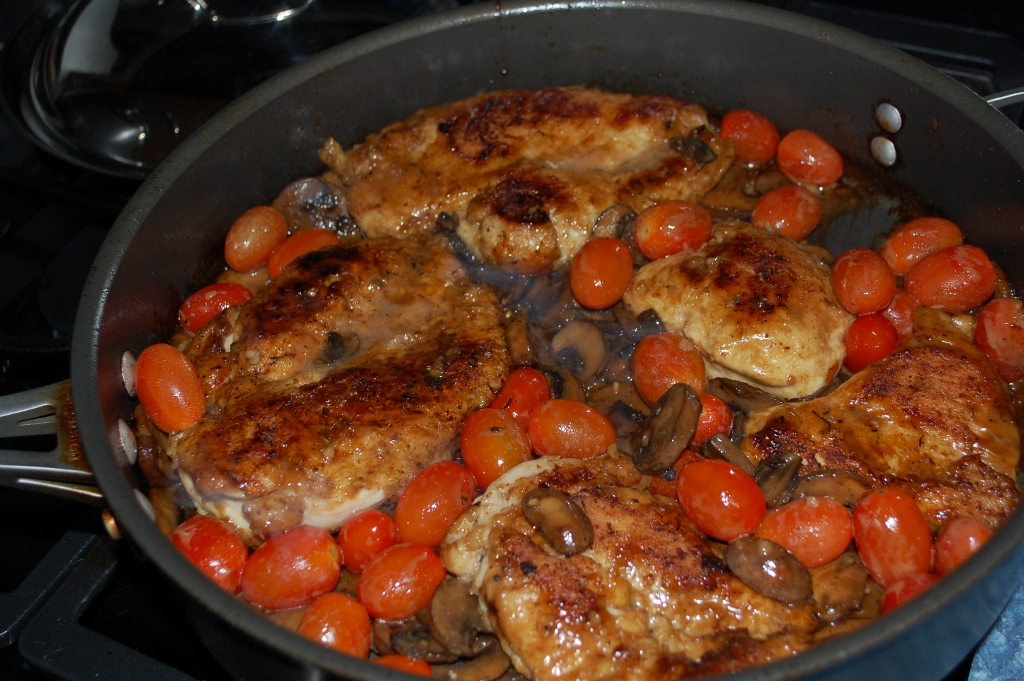 The recipe called for 1 cup of dry Marsala and 2 tablespoons of cream. I wound up using 3/4 of the bottle of Marsala and probably a good half cup of cream.
And sadly, all that extra liquid still yielded only a teeny bit of sauce. This chicken was seriously getting drunk because it clearly drank all of my sauce. Selfish bird.
I also left out the parsley because while I agree it adds beautiful color to most dishes, and especially this one, we hate it. It always tastes like rotten fish to me for some reason. I'm a little weird like that in case you haven't figured that out. And since I was serving it with broccoli, I decided the plated dish wasn't totally unugly (despite my photos…don't judge).
Sob story about the sauce aside, this dish was AH-MA-ZING! The chicken was super juicy and tender (most likely because it was drunk as a skunk on MY sauce) and the entire dish was incredibly flavorful.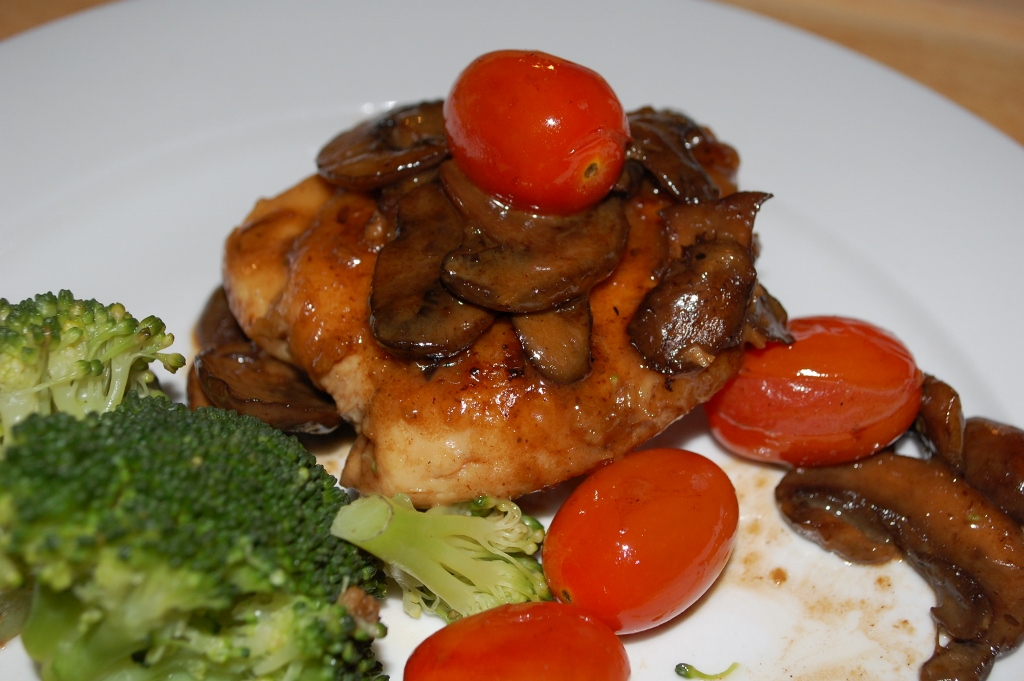 My 10 year old ate it sans mushrooms, my chicken hating 2 year old actually ate all of hers and my husband said it was restaurant worthy, if not better. And since he is the resident cook/chef, I was eatin' up this kind of compliment!
Final verdict? Make this. Just be prepared to sauce it up a little more. And what the heck…while you're at it, sauce yourself up, too. It's only fair.
Click here for Pinch of Yum's Drunken Chicken Marsala with Tomatoes Recipe.