Okay, not gonna lie here. These are things that I want. You may want them, too. Or your mom might enjoy them. But if you know my kids or my husband, feel free to spread the word.
~A few of the links below are affiliate links which help support this blog without any cost to you. Thanks for your support!~
The fancy side of me needs to have these. I live in flats and most of them are actually flip flops. My Haviannas are fantastic but when I want to appear that I've put a little more than zero effort into my soccer mom appearance, these shoes would make me feel like a million bucks! And I swear I would never pair them with my pajamas that are sometimes worn outside of my house…I do have a line. Sheesh.
The less spoiled side of me would love one of these, with a monogram, of course. Duh. Remember that southern side of me?
A  more realistic and useful gift (because my husband is always having panic attacks about my wedding rings being destined to fall down one of our bathroom drains) is a ring dish. And be still my heart that it also includes my southern mama monogram…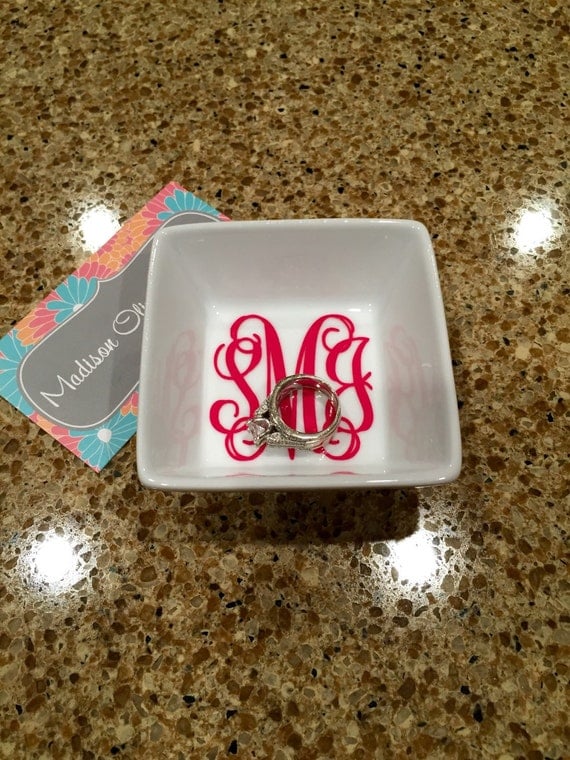 And the obnoxious, crafter wannabe side of me, pines away for this single ridiculous machine. I've been asking for one for years. Yeeeaarrrrssss. Not only does that plea fall on deaf ears, I've actually heard that such a machine is banned from my house because it will lend itself to more insanity. Pfft. My friend, Lauren (also insane), lends me hers on the sly so I can be a lunatic in private on occasion. Loud sigh.

I've also been in search of the perfect picnic basket for what seems like an eternity. I don't really know what a perfect basket is but I do know that I have yet to find it. Fabric? Wicker? Compartments? Size? Weight? Eek! If you have suggestions, feel free to let me know. The knowledge alone would be a gift.
Okay, and for the most pragmatic idea…I truly love a store bought bunch of tulips, or light pink roses, or even some random flowers/weeds from our backyard, and any breakfast they feel like making…served in bed, of course. And only while I'm stuck watching Disney Junior with them as I marvel at my little creations. Keeping it real is a gift in itself and always makes me smile. 🙂
BUT… since we are going out to breakfast this year…see above….