So, we've already established that I generally tend to sway closer to subtle and understated than in the opposite direction of jazz hands, right? Here is another very inexpensive and simple project (if you can even call it that) that I did this year to incorporate a little fall into my home.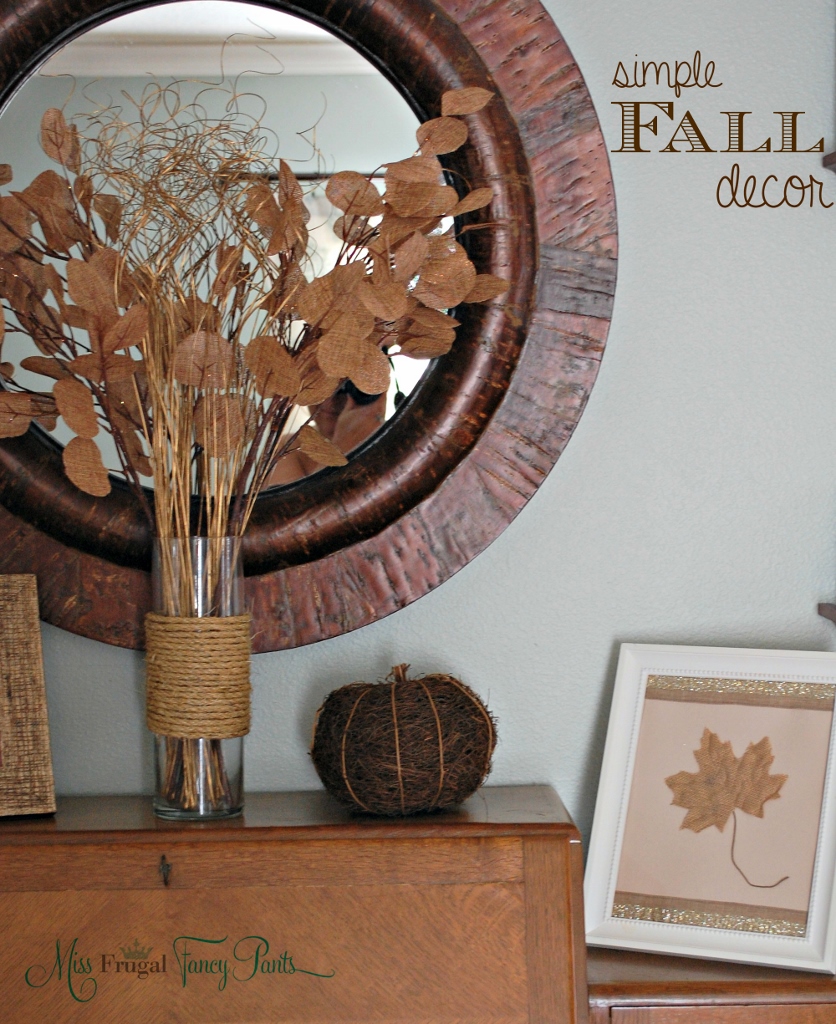 And yes, I realize I suck at photography and totally captured myself in the mirror. I'll learn one day…
I snagged these burlap leaves and gold curly thingies (no clue what they are actually called) on super duper clearance last year. Super duper meaning maybe 20 cents per stem for the burlap ones and about 20 cents for the entire package of gold curly thingies.
I already have a good handful of these simple glass vases in different sizes and try to dress them up as I see fit to avoid storing a hundred fancy vases. This arrangement was beyond dull when I first started so I added twine to tie the vase into the theme. Easy and effective. And frugal.
I wanted to frame a leaf but had a heck of a time finding the right washi tape to make the border I wanted and wound up using ribbon instead. Not exactly what I was going for but it'll work for now and I'll tweak it next year.
The pumpkin was a dollar bin find at Target.
And there you have it. Another simple way to add some fall to your humble abode! Happy fall y'all!