I realize this won't appeal to all but certainly, there must be a good handful of you out there that aren't huge fans of the traditional darker fall and/or Thanksgiving decor. And if you're a certifiable wacko, like me, you have issues putting that stuff out if your house is more beachy and less lodgy.
Thank goodness for Pinterest. It never really occurred to me that I could inject a little fall sans orange. Duh. But good ole Pinterest can hook a sistah up.
Enter muted creams. And greens. And browns. Oh my!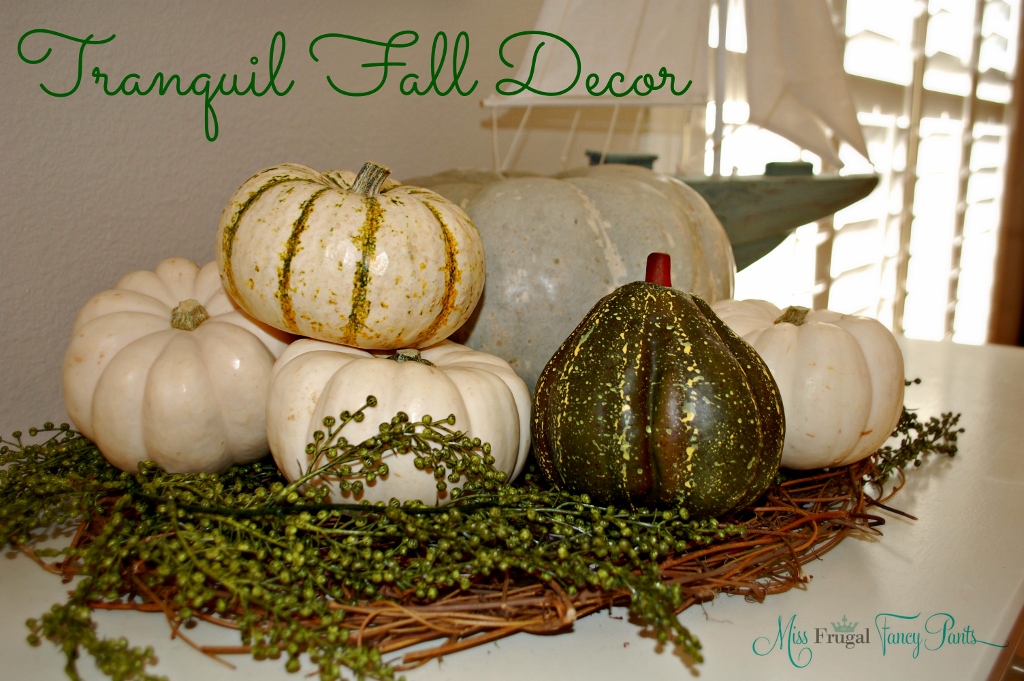 And so I was inspired. 🙂
My kitchen (which is still only halfway redone) is greige and white and aqua. And serene. I'm sorry, but there is no room for orange in my serene coastal colored room. Now don't get me wrong, if you have a lodgy thing going on or any other decor that includes some rustic colors, orange pumpkins will totally boost the ambiance and fall spirit. Not so much with light and airy colors. (And don't remind me about Halloween and how I have to deal with the orange for the sake of my kids…please.)
After a few missions (split between myself and my mother), I managed to unsuccessfully snag fake pumpkins (which was my intended frugal thing to do) but did wind up with a good handful of real, cream colored pumpkins. Sidebar: This kind of stuff is NOT for the last minute planner. I'm usually way ahead of the game, but even in early October, there was not a fake white pumpkin to be had at my local Joanns or Michaels. Blasphemy.
Publix, however, had lil' white pumpkins for about a buck a pop. And my mom scored with the blueish pumpkin on a recent trip to Georgia for under $3! I'm in love with it and must find a fake version.
I added some faux greenery I found during my first ever trip to Hobby Lobby. OMG. That's a whole other post. And on my quest for the fake pumpkins, found round grapevine placemats/chargers at Joanns (already on supersale because October is 2 months too late to shop for fall stuff – soooo stupid.)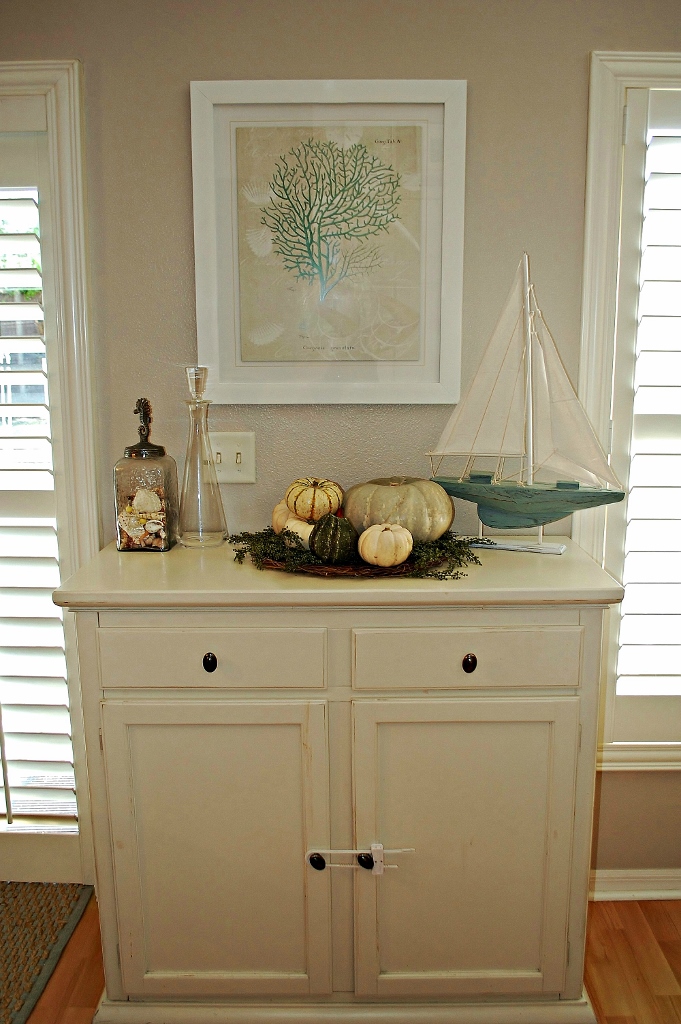 I love my new subtle Thanksgiving decor and am excited to build on this muted palette. Soooo thrilled it doesn't scream orange! But next year, I'll go find my fake pumpkins and gourds in July or something so that I can reuse them for years to come…