Last year, I posted here to explain why my husband throws our 11-year old daughter an Italian Christmas party. We don't do anything fancy and the focus is mainly on pigging out on various Italian food while we have a casual gathering with close friends and family with a holiday flair.
This year was no different aside from a few little elves running around as free entertainment.
I wanted to share some of the photos and simple decor with you. I'm so in love with the fact that the Italian flag colors are also Christmas colors. It makes it fun and impossibly easy to decorate.
I reused the same invitation from last year…When I originally created it, the idea was to reuse it indefinitely. I'm already sick of it after 2 years. Whoops.
We kept the menu about the same. Lasagna, a giant antipasto platter, this shrimp and artichoke salad, Caprese, Italian bread, bruschetta, meatballs and a few Italian-inspired appetizers like prosciutto wrapped pears with Boursin cheese and arugula and a sundried tomato/cream cheese dip thing that didn't quite turn out as tasty as it should have. It happens. We also forgot to put out the Caesar salad because, well, apparently I can't have any sort of gathering without forgetting to put out something. Super annoying.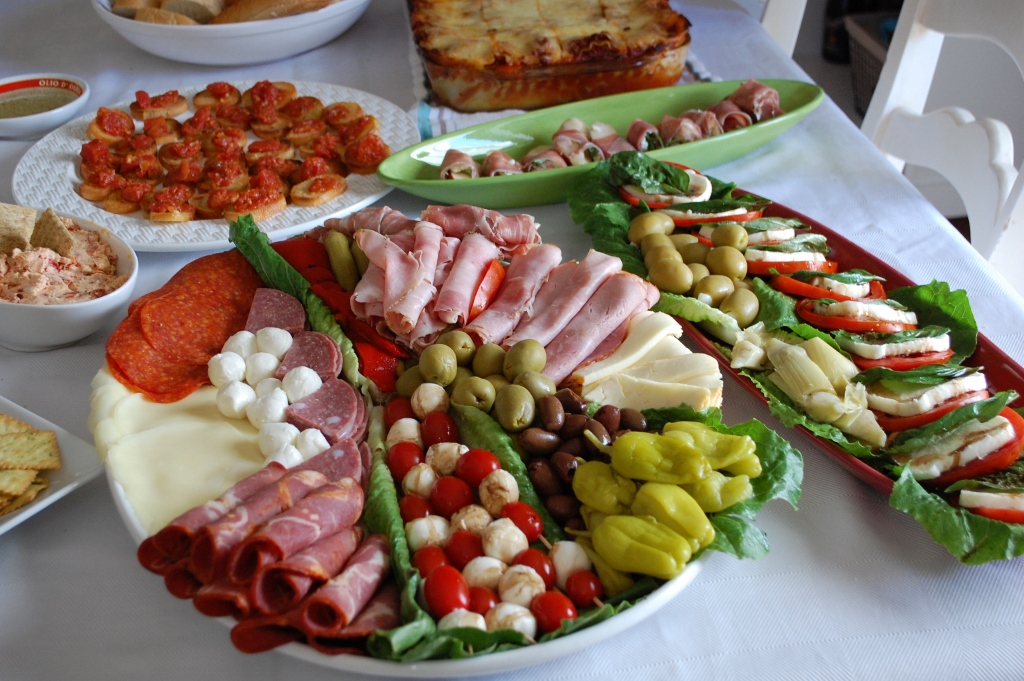 I should also mention that we were so laid back about this gathering, I kind of forgot to put out plates and silverware. When I first realized it (read: When my husband first called me out for being a space cadet), I grabbed our real stuff because I always prefer to use real over paper/plastic. As I was frantically trying to get them to our guests, I did a 180° and realized I had zero desire to mess with all those dishes afterward.
Laid back, remember?
So, as I essentially articulated out loud that my guests weren't worthy of the real stuff this time (super Fancy Pants, right?), out came the leftover stuff from our Thanksgiving catastrophe. 🙂 Voila! Crap. That's French. Can it be Italian, too? I digress. (I should also mention that we sent guests home with lasagna and other leftovers in those awesome biodegradable take-out containers I mentioned in my Thanksgiving Tips post.)
I added a new element this year since Avery had a few more friends than usual. A hot chocolate bar! Fairly simple with just the main items she requested: marshmallows, candy canes, chocolate candies and whipped cream. And I made the cute little printable (which you are welcome to download), which says Cioccolata Calda/Hot Chocolate. (FYI – Real Italian Cioccolata Calda is not like our Hot Chocolate, but you get where I was going, right?)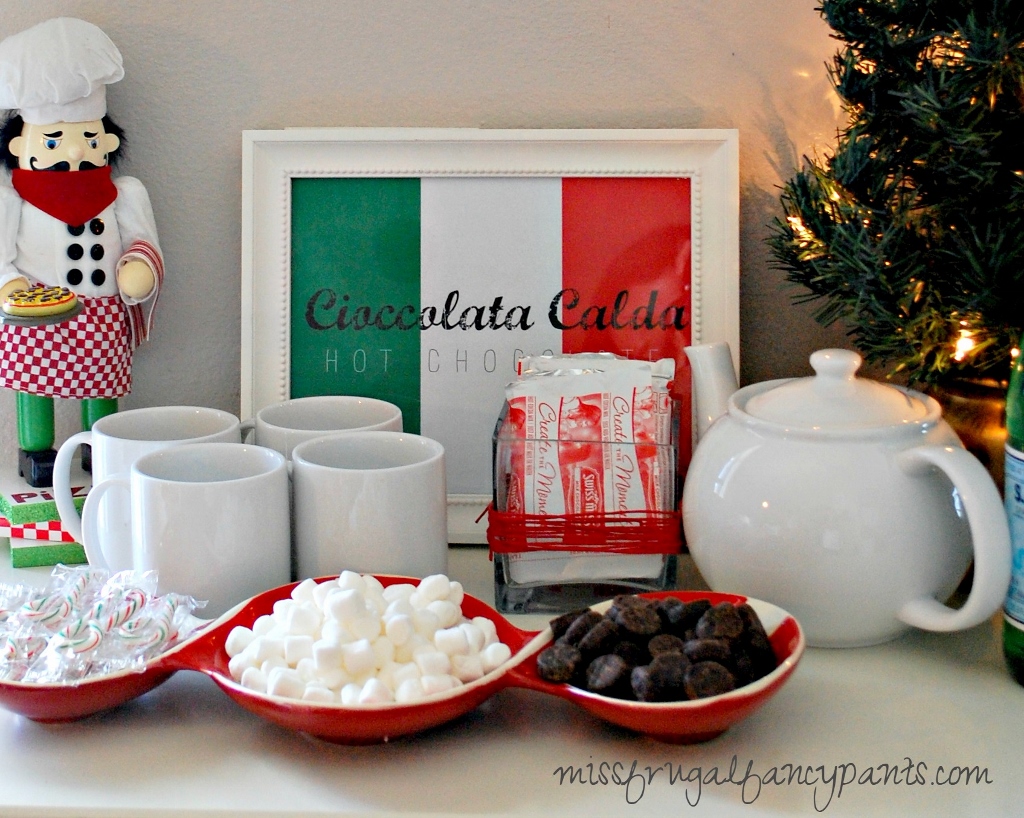 I love the idea of using San Pellegrino to "decorate." Perfect for our Italian theme but they work for just about anything involving food or a bar. And we love bubbly water, so there's that. 🙂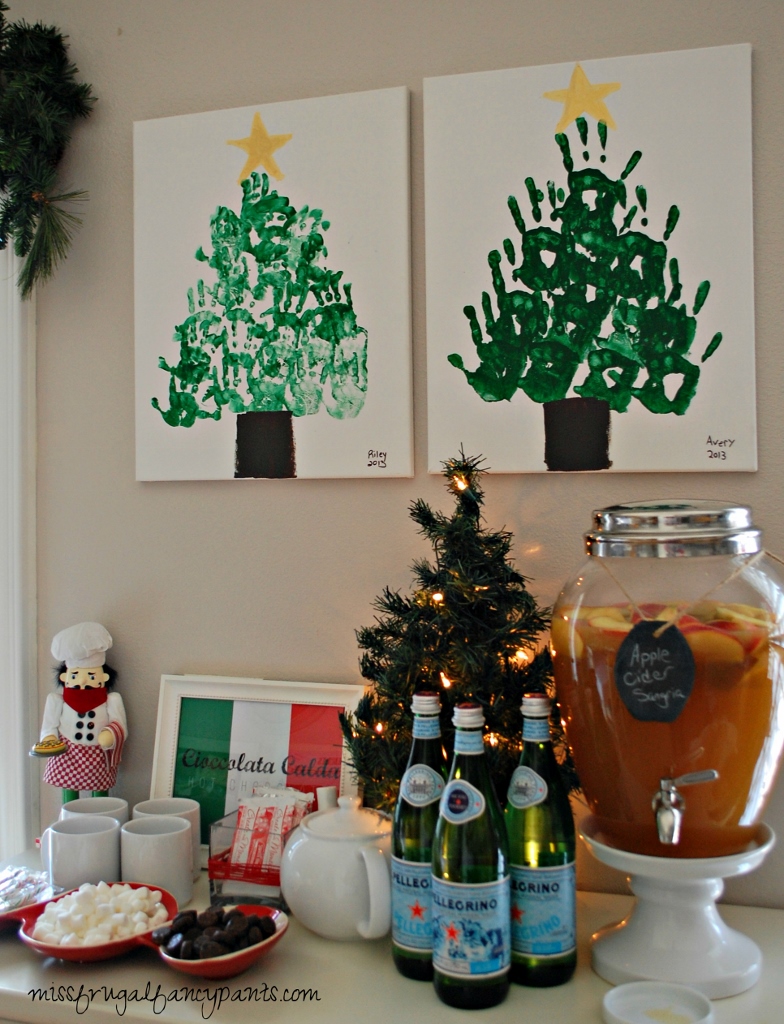 For the adults, I had to make our favorite apple cider sangria. Again. It didn't turn out right for Thanksgiving and I was determined to enjoy it properly this year. Sadly, we had the same issue for this event but Mr. FFP doctored it up enough to make it palatable. I think the apple cider we got this year was to blame.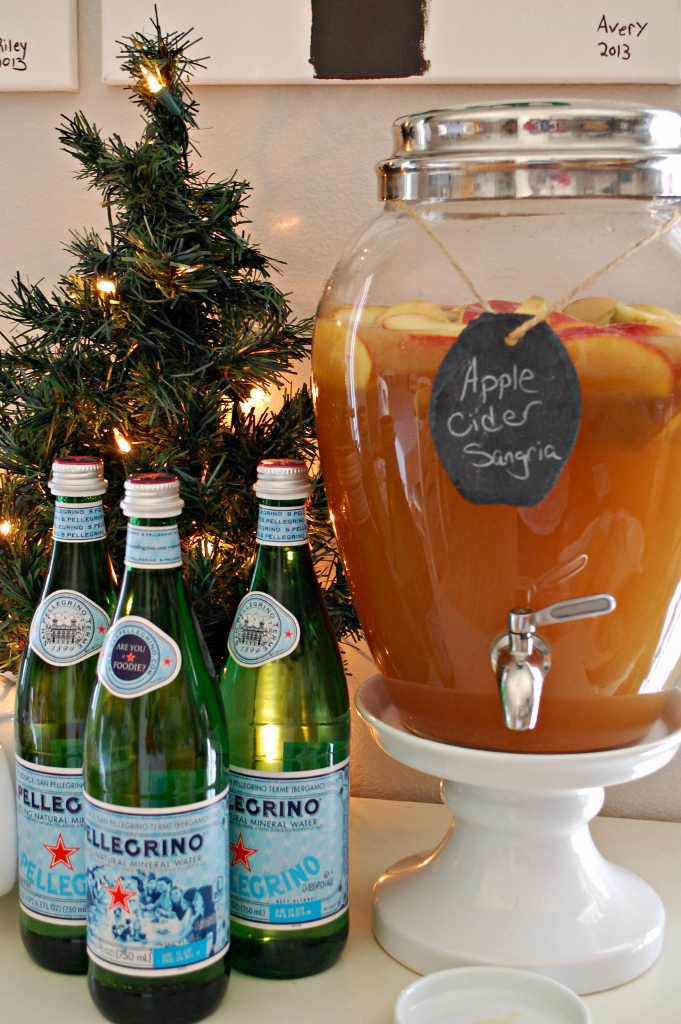 We also had red and white wine (Italian, of course) and threw in some Peroni for fun. I seriously love the green glass bottles with red letters to add functional "decor"!!!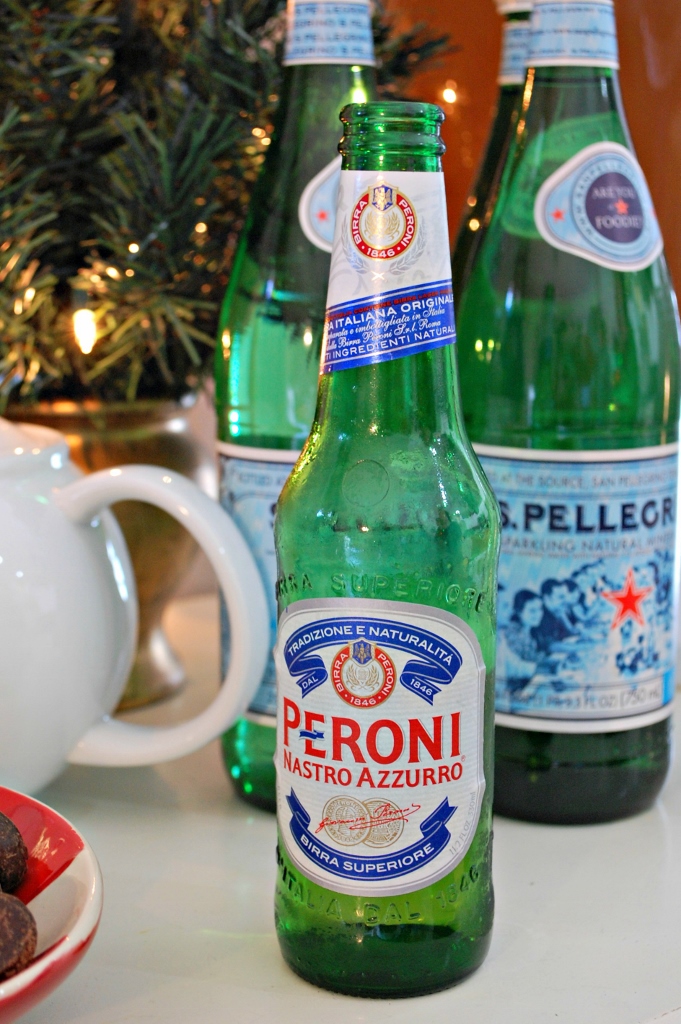 When I went to Pier 1 Imports for the first time this season and went gaga over my must haves, Avery went gaga over this Pizza Man Nutcracker. I don't get it. A nutcracker that's a pizza man? Why? But she wouldn't stop talking about needing it so I decided to surprise her with it the morning of her party as an early Christmas gift. She loves it and he now resides on her nightstand. Seriously do not get it.

Avery and her friends had fun hanging out and inhaling food and hot chocolate.
Now for the silly pose…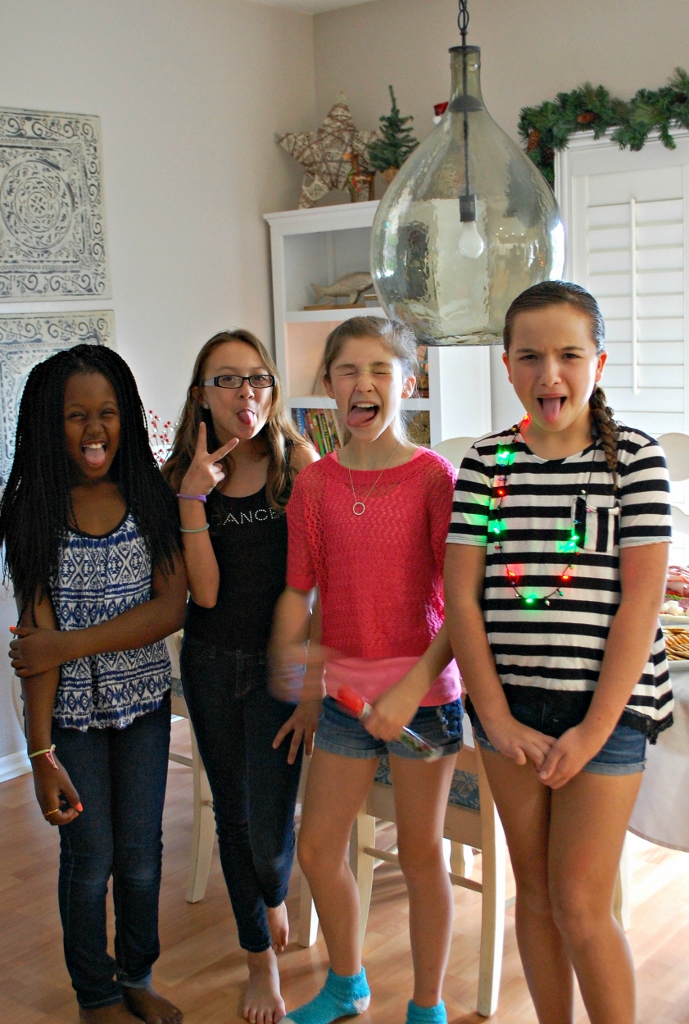 This is one of those super cute ideas that I've pulled off in the past (for the 4th of July) but when the strawberries are weirdo bullet shapes, have the ugliest wilted looking leaves and the chocolate is taking forever to harden, this Pinterest-worthy idea takes on Pinterest fail qualities. Whatever. A for effort, right?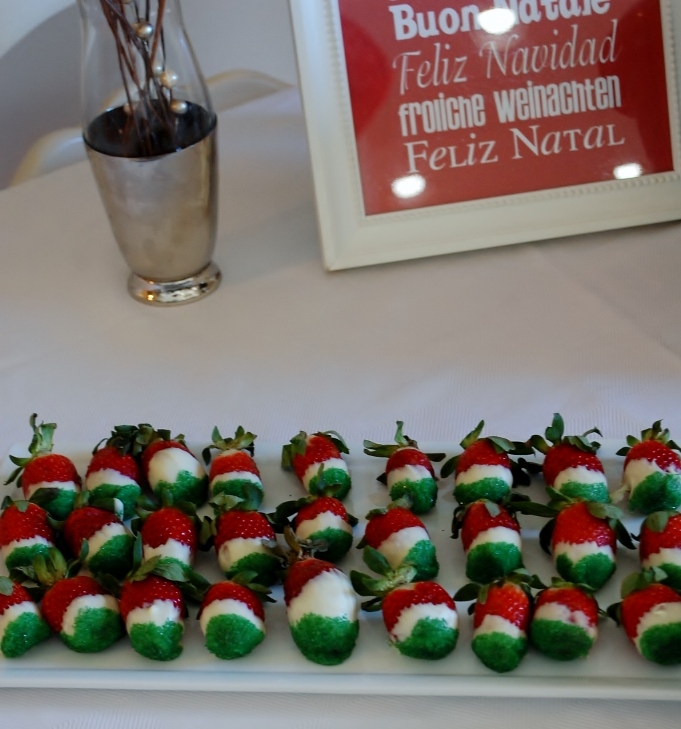 I have used this printable found here for a few years and love it's simplicity.
While Avery and her friends did what tweens do…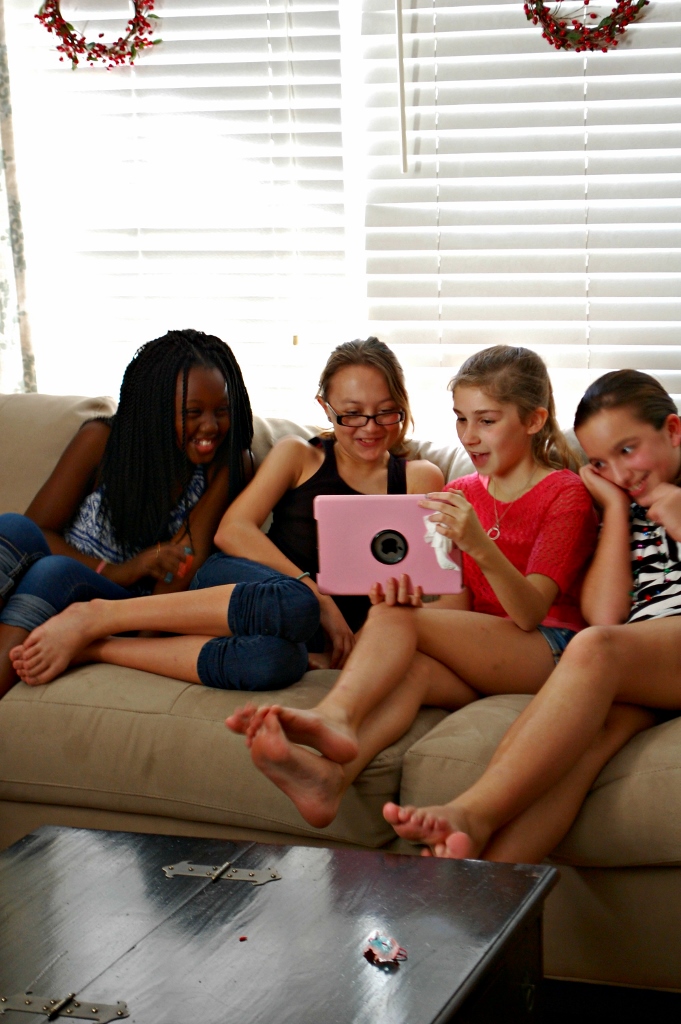 Our other little elf and her friends did what preschoolers do…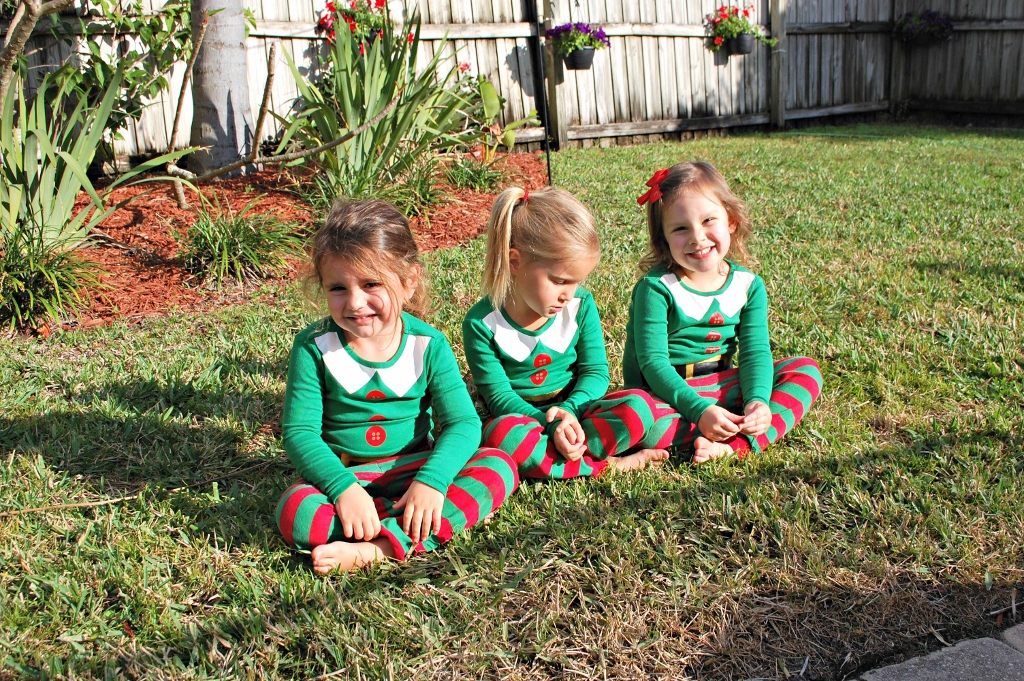 Now for their funny one…(yes, that's my elf down on the right. She lives for slapstick.)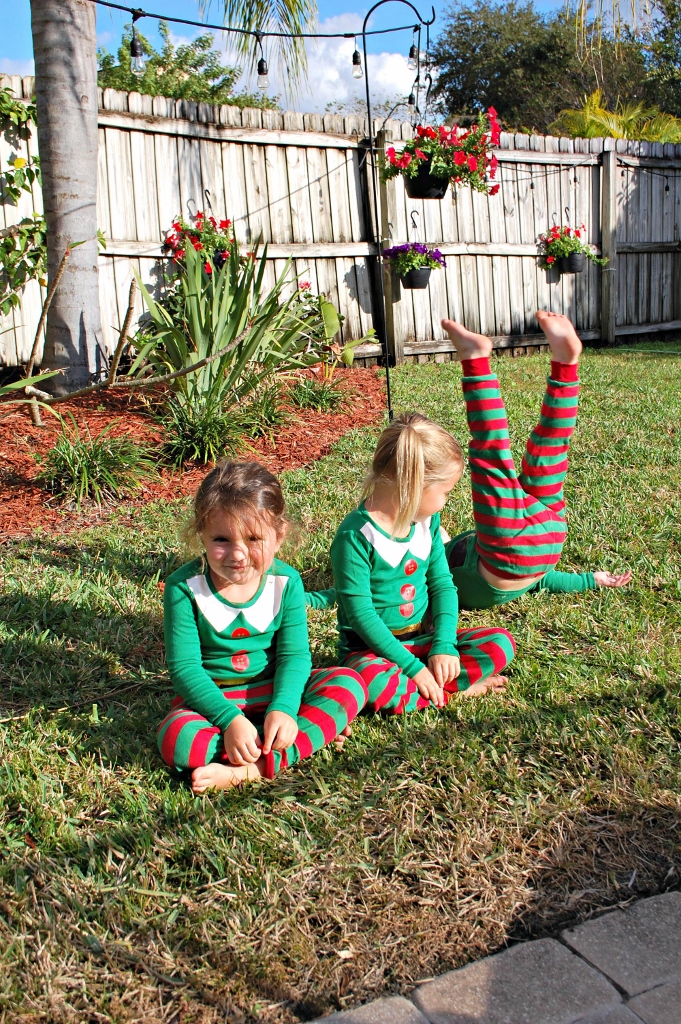 That's about it! Like I said, nothing too over the top but we all had a great time with our friends and family and it was awesome to have a low key, holiday gathering sans stress! Oh, and sans tent.
Do you do any slightly outside the box holiday celebrations?