I have to apologize for not posting in such a long time. We've been dealing with real life stuff that made blogging take a seat on the backburner of life. However, as we approach the 4th of July, I remembered I took photos of our crab boil last year and decided to share a few ideas with you as I slowly get my blogging groove back.
I'm sharing a good handful of ideas but I love that you could do any single one of these to incorporate some red, white and blue love into your day.
I ordered some patriotic items from Oriental Trading a while ago, knowing I'd be able to use them at one of our last minute shindigs. I was in love with these pinwheels and since they come in a box of about a zillion, I have a lifetime supply. I was smitten with the vintage vibe and loved that they weren't shiny. Weird, I know but it's a me thing.
I had the stars and stripes fabric from last year (from Joann's) and stuck to the no sew, fold everything into the shape that works method to create the runner and centerpiece placemat.
I also had the hanging stars leftover from a previous 4th of July craft session.
I can't recall if these flowers are a type of daisy or mum but they are always super cheap at the grocery store and I happen to adore them. I split them up into a bunch of mason jars I already had on hand and, of course, wrapped the jars in twine for a more rustic vibe. Shocker, I know.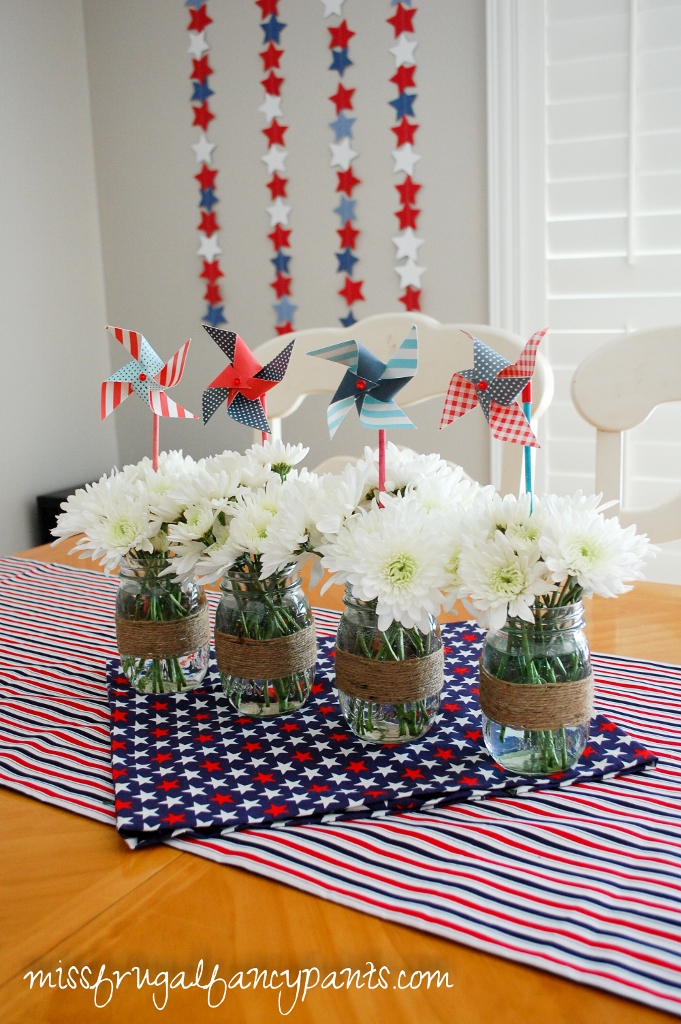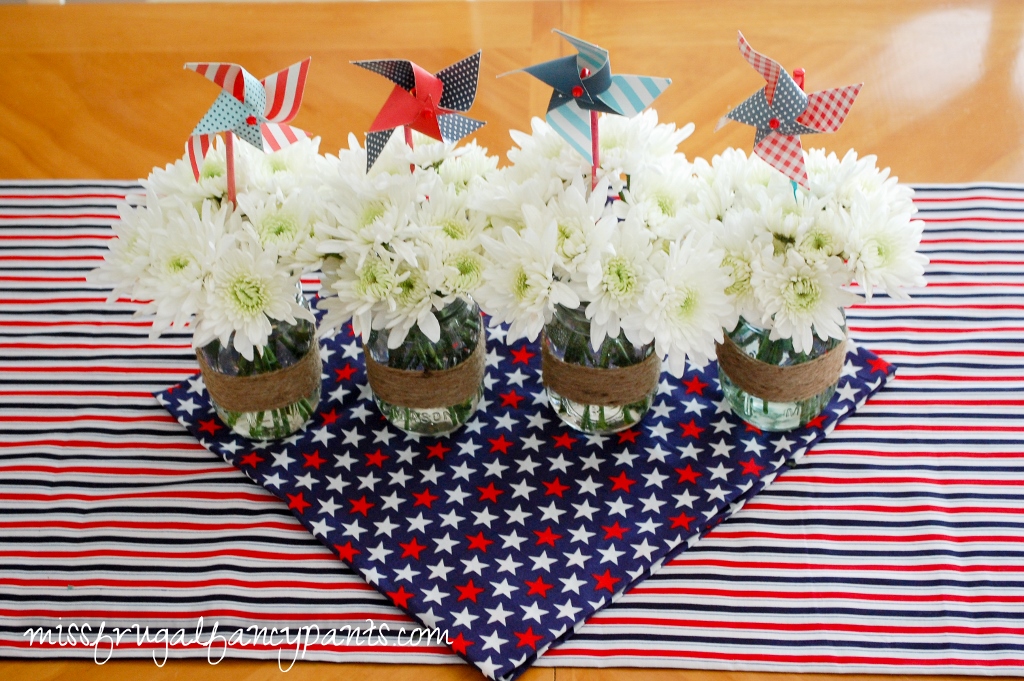 These hanging lanterns and stars also came from Oriental Trading.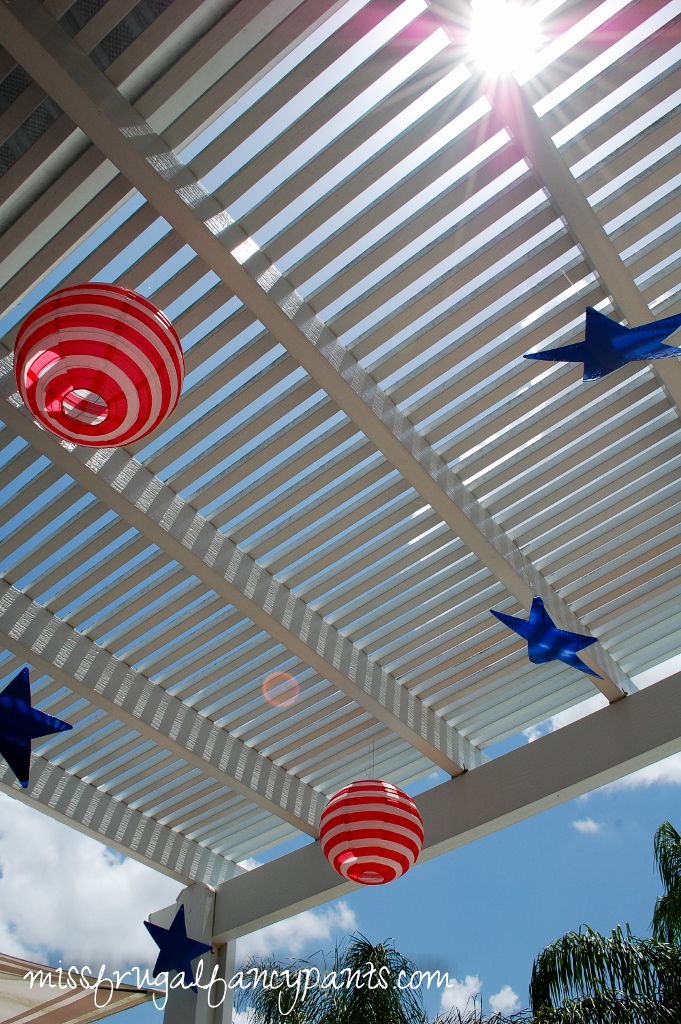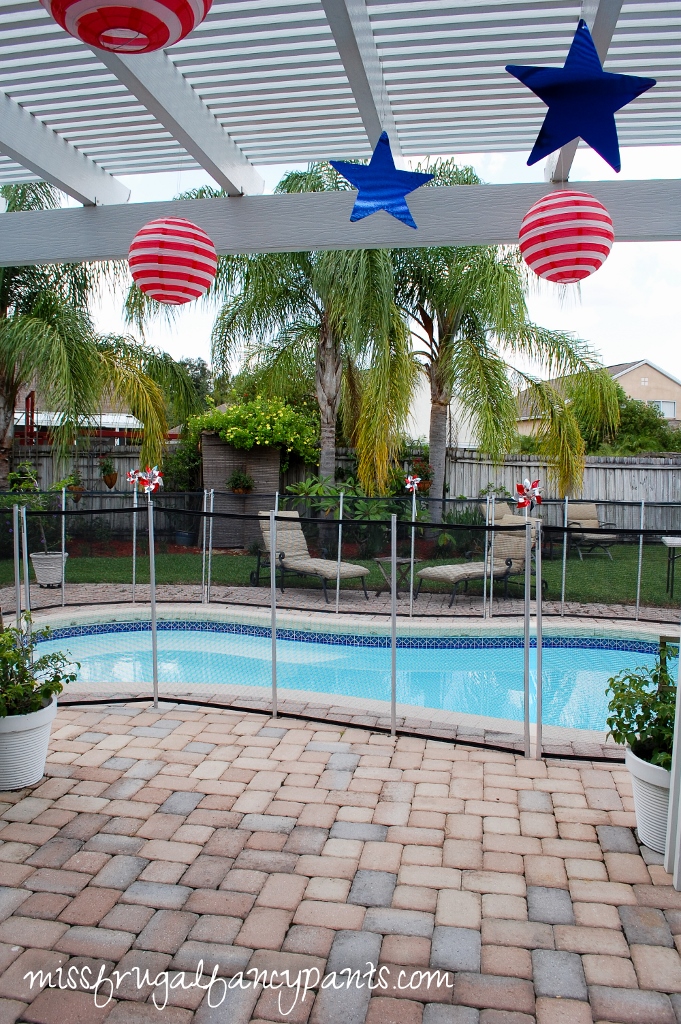 I had a ton of these pinwheels from the dollar spot at Target leftover from the Elmo party and decided to stick them around the pool fence. It was a crazy, windy day so my little one enjoyed them.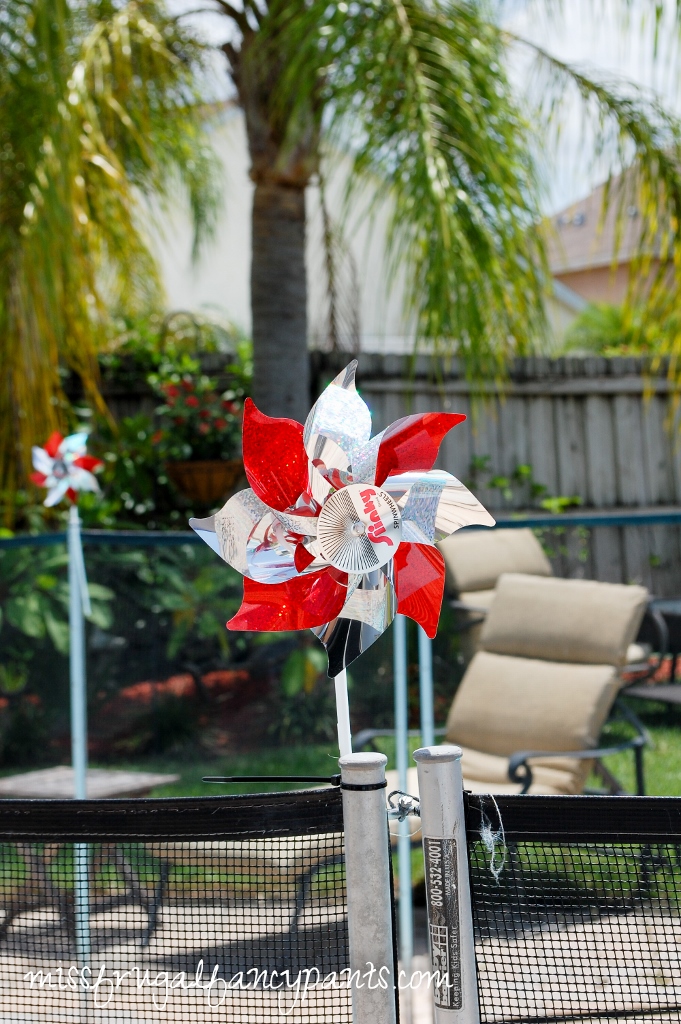 Since our plan was to swim and pig out, I set the table outside so that we could eat in our swimsuits.
I had this inexpensive outdoor tablecloth leftover from the Pirate party and used blue scrapbook paper as placemats. Cheapo red plastic plates were topped with white paper napkins wrapped with more blue scrapbook paper with a star cutout. I used the Cricut to make the napkin rings but you could do them by hand or with a star punch.
That stars and stripes banner was also from Oriental Trading and it's crazy long. I think it's 100 feet, so it covered a good part of our fence.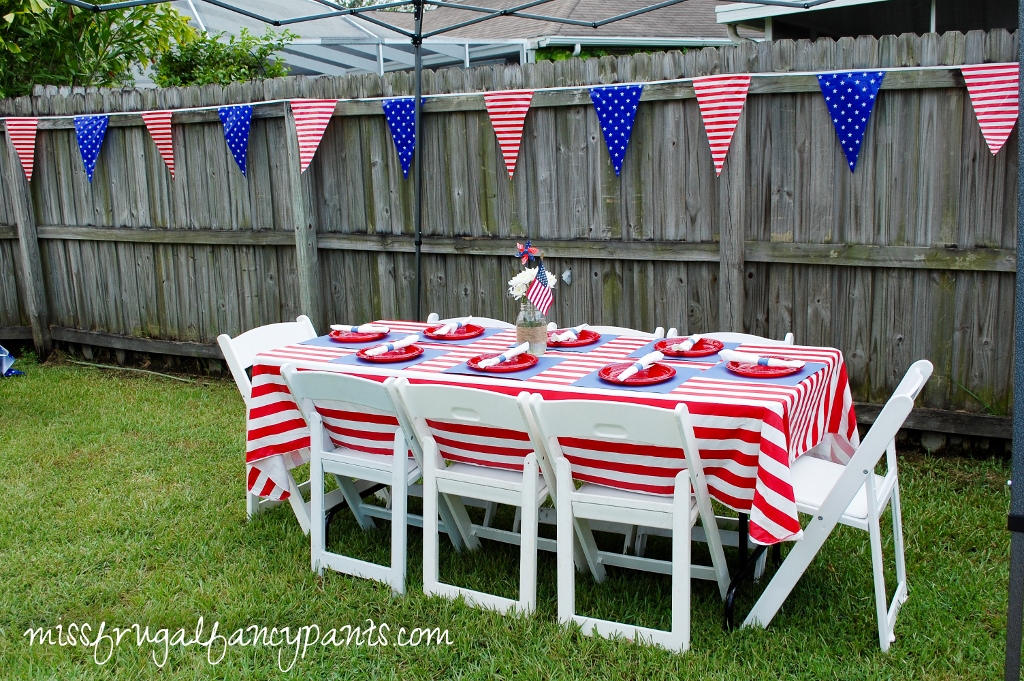 Another inexpensive centerpiece for this table with some patriotic flair.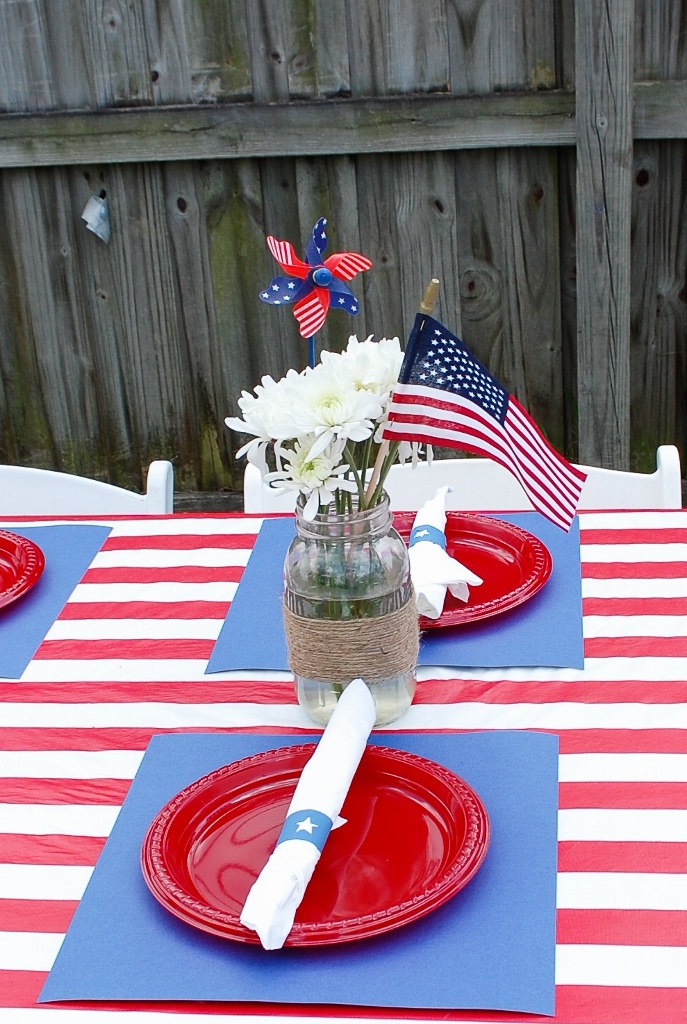 I had my girls make patriotic slime to keep them busy while they waited for our guests and they loved it! Here is the recipe we used.
As for food, the crab boil was the main event but we put out some snacky stuff to munch on beforehand. I made the watermelon and blueberry fruit salad and the red, white and blue strawberries, which have become a bit of a tradition. I just wish the strawberries in July were a more normal shape so they looked prettier! They were still tasty, though.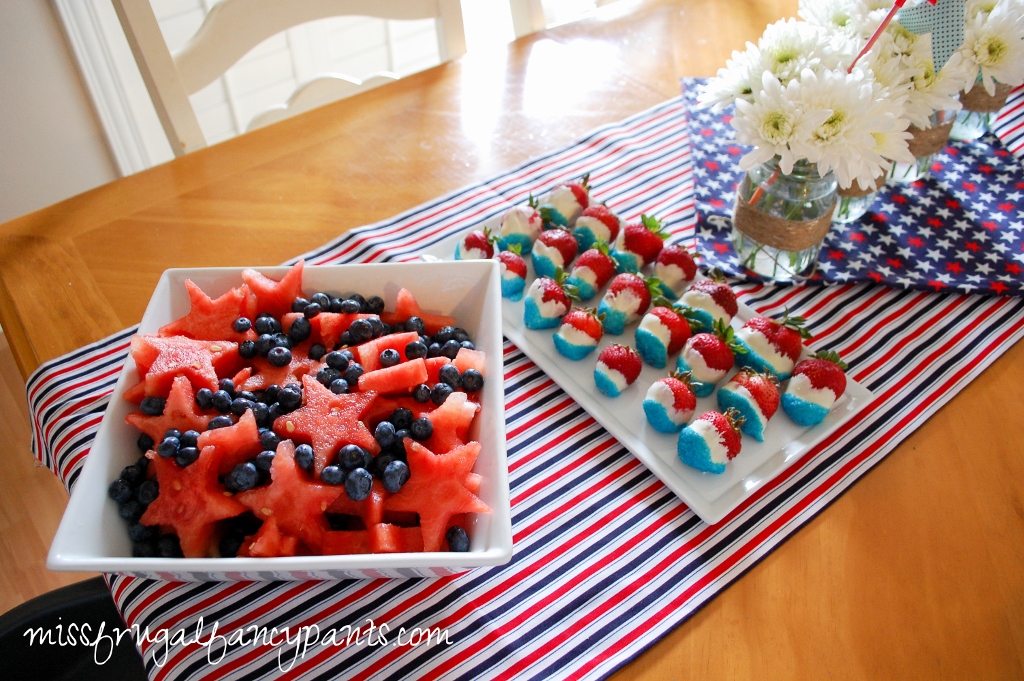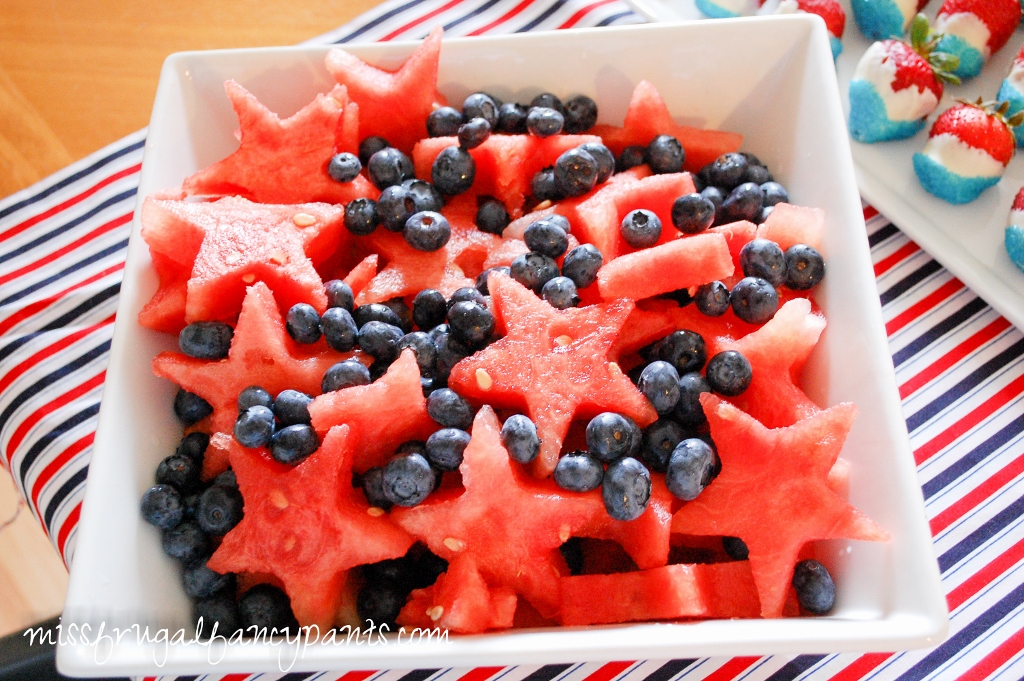 Our friends brought a few appetizers that were so tasty and this adorable fruit platter with pretzels was crafted by my daughter's best friend. So cute!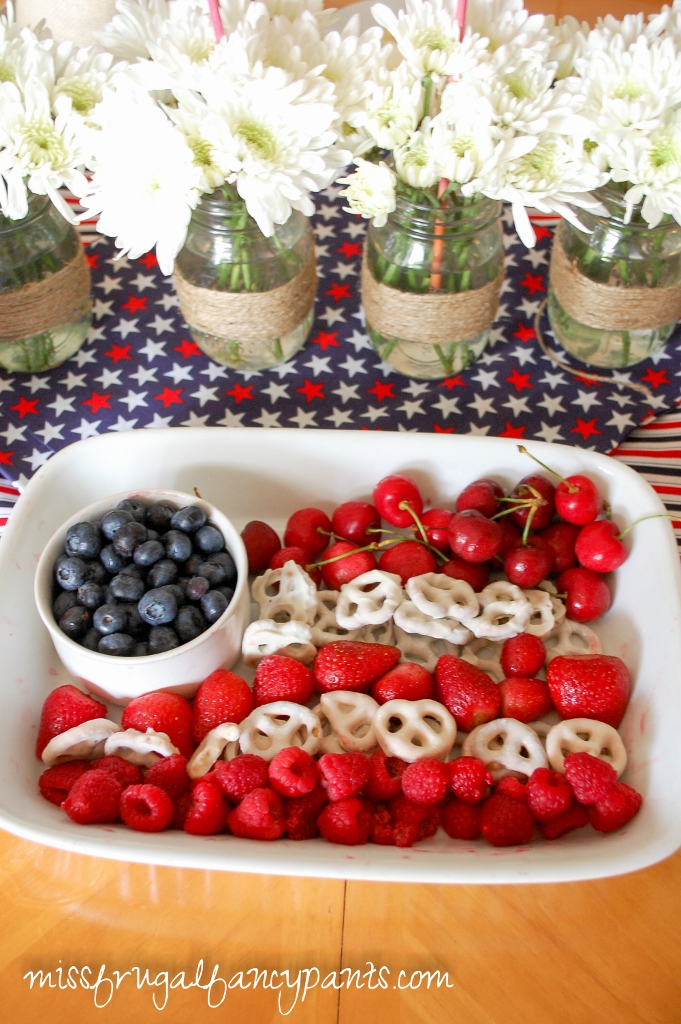 And of course, I had to make the cherry pie that my oldest daughter could live on.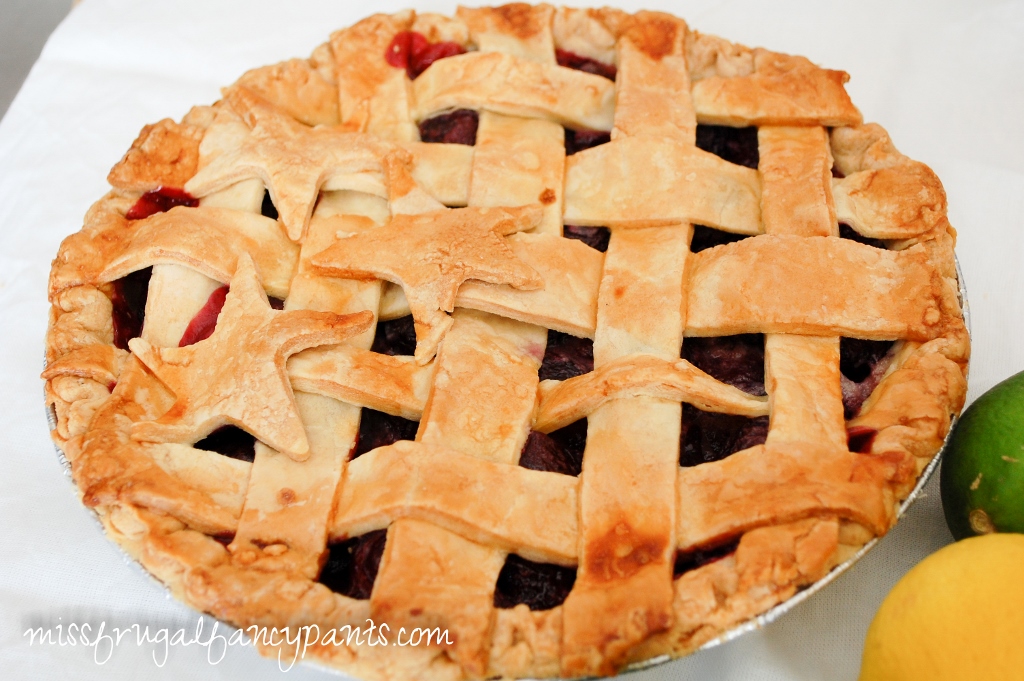 Thank goodness we have a star cookie cutter! Came in handy to decorate the cherry pie and to cut out the watermelon chunks for the fruit salad.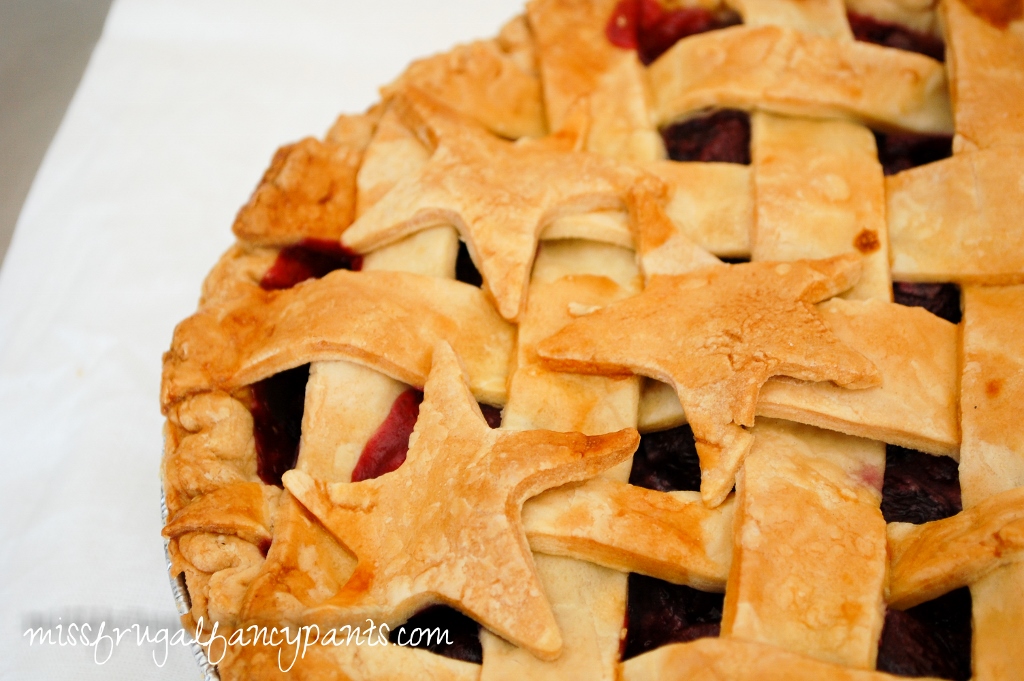 Sadly, this event quickly went from an outdoor pool party/crab boil to an indoor crazyfest because we were hit with a massive thunderstorm complete with our famous Florida lighting. All of our guests raced to bring everything inside and we continued the party inside as we all sweated our tails off while my husband and his best friend slaved over the stove to crank out the seafood, potatoes and corn. We also began to drink a lot bit at that point since we were all clustered around our little dining table which is why you are not seeing any photos of the final yummy spread of food! 😉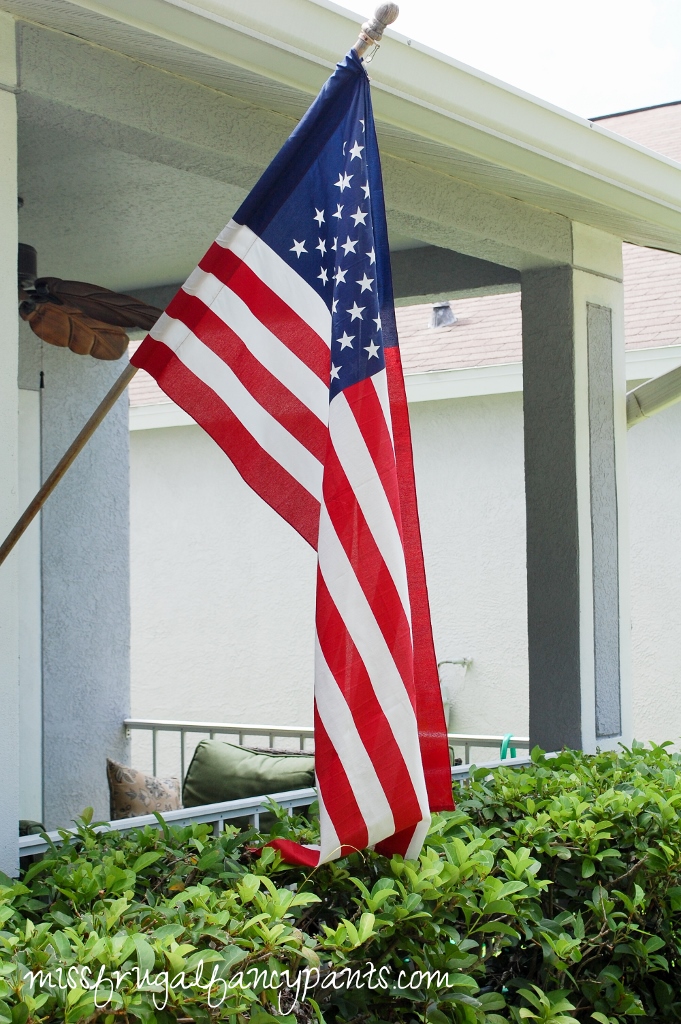 The weather derailed our original plans but we still had a fantastic time celebrating the 4th of July with our friends and family as we ate (a billion pounds of crab), drank and enjoyed our time together.
What are your plans for this 4th of July?