Well, we did it again… a totally last minute New Year's Eve dinner at our house with our friends who were celebrating their 10th anniversary. My husband cooked everything that I found on Pinterest while I gussied up the table with some new ideas, also found on Pinterest. Shocker, I know.
I think we may be making this a tradition because it's truly a trifecta of my kind of awesomeness. Yummy Food. Fun Hostess Decor. Low Key at Home. Boom.
I ran to Joann's to grab some silver sequin fabric to cover our white tablecloth. I'm not generally a glitzy kinda gal but when I saw a similar version on Pinterest, I swooned a bit and thought it would be fun to change up last year's tablescape a little.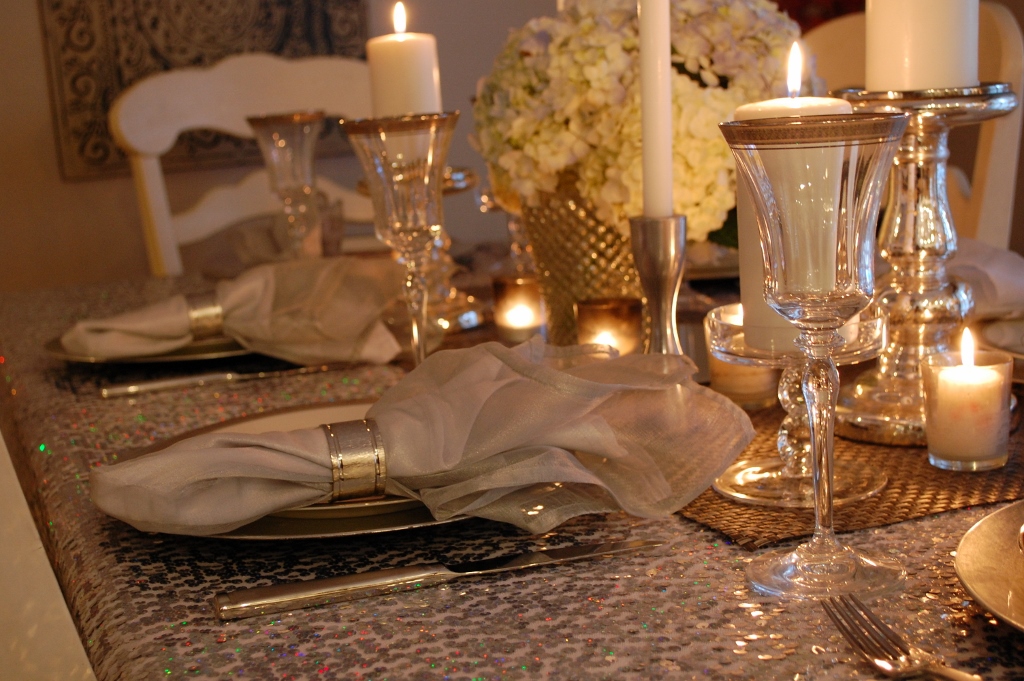 I also loved the idea of adding clocks to each place setting.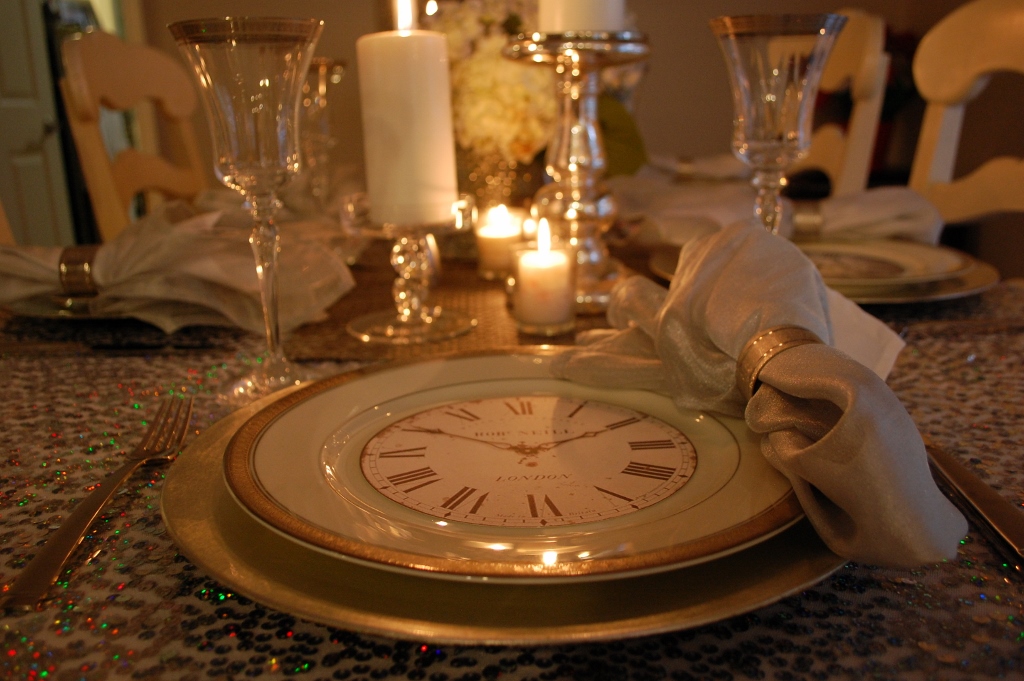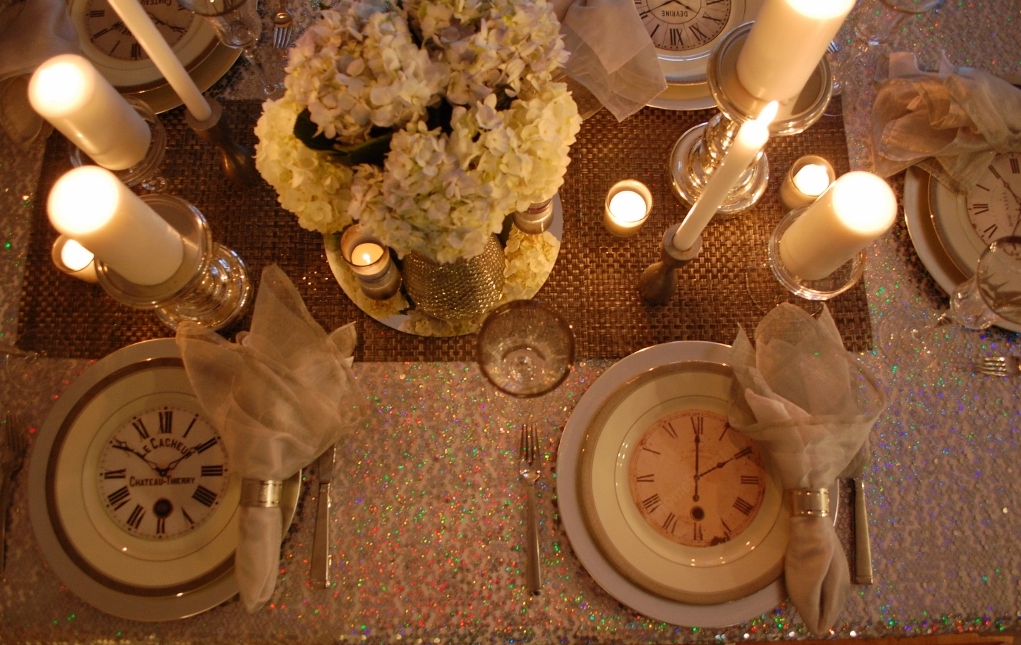 As for the candles, I simply stole them from other rooms to add as much flicker power as possible to glisten off of the Stayin' Alive tablecloth.
Our friends brought a few new wines for us to guzzle try. My top pick was the Los Clop. Totally worth the purple teeth.
They also brought the appetizers which were crazy good. Prosciutto wrapped asparagus, Caprese bites and stuffed mushrooms? I'll take 20.
The 10 year olds played like 10 year olds (making mocktails and messes) while my 2 year old had the right idea for ringing in the New Year.
My husband made Steak and Scallops with Champagne Butter Sauce, arugula salad (tossed with our favorite garlic, lemon juice, olive oil dressing), broccolini and this crazy good Garlic Mushroom Quinoa from Damn Delicious. We weren't blown away by the sauce for the steak and scallops but the mushroom quinoa was out of this world. I was convinced the recipe was too simple to taste fancy but boy was I wrong. I could have just eaten a bowl of that for dinner and gone to bed happy as a drunken clam.
And there you have it. Our fancy at home New Year's Eve celebration to ring in 2015. Low key, safe and full of happiness is our way to roll.