I realize we're way past the holidays but I still wanted to share our NYE details since you can incorporate these fancy pants, at-home New Year's Eve appetizers into any sort of celebration throughout the year and easily spruce up an otherwise mundane event (because fancy food makes everything better). They were easy and I served these bad boys in pjs, with funky hair, sans make-up. I seem to be making a baaaad habit of that.
We had to break our little tradition of hosting New Year's Eve for our friends this year because my husband was hunkered down preparing for a trial over the holidays. Awesome, right? [insert cranky face here] See here and here for our previous NYE low-key celebrations at home. Anyway, we knew it would be too much to do our usual thing so I decided to do a New Year's Eve appetizers only dinner so that we could eat at whatever time he finished working for the day without worrying about timing or keeping things hot.
I had a handful of recipes I wanted to try and decided our super casual, PJ-clad New Year's Eve celebration at home was the perfect opportunity to test them out.
In super casual form, I managed to not have all ingredients for these recipes and had to do a bit of tweaking (not to be confused with twerking…I wasn't that intoxicated…thankfully). It happens and way better for silly mishaps to occur when you are only feeding your immediate family! (The missing ingredients, not the twerking or intoxication, fyi)
First up, was supposed to be this Emeril recipe for Karen's Smoked Salmon Roulade. I've had it in my cookbook for over a decade. No joke. Since I discovered affordable caviar at Costco recently, I decided to finally make these. Sadly, the smoked salmon we have access to is not rollable to create a roulade, so I improvised a little. Not as pretty as Emeril's but insanely tasty!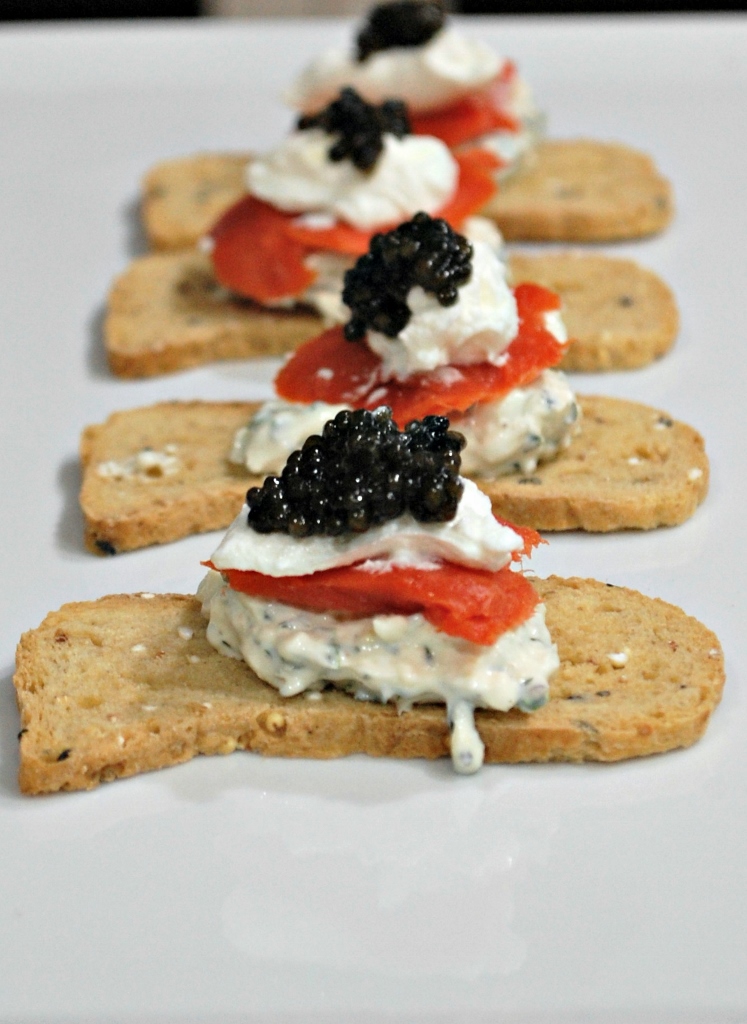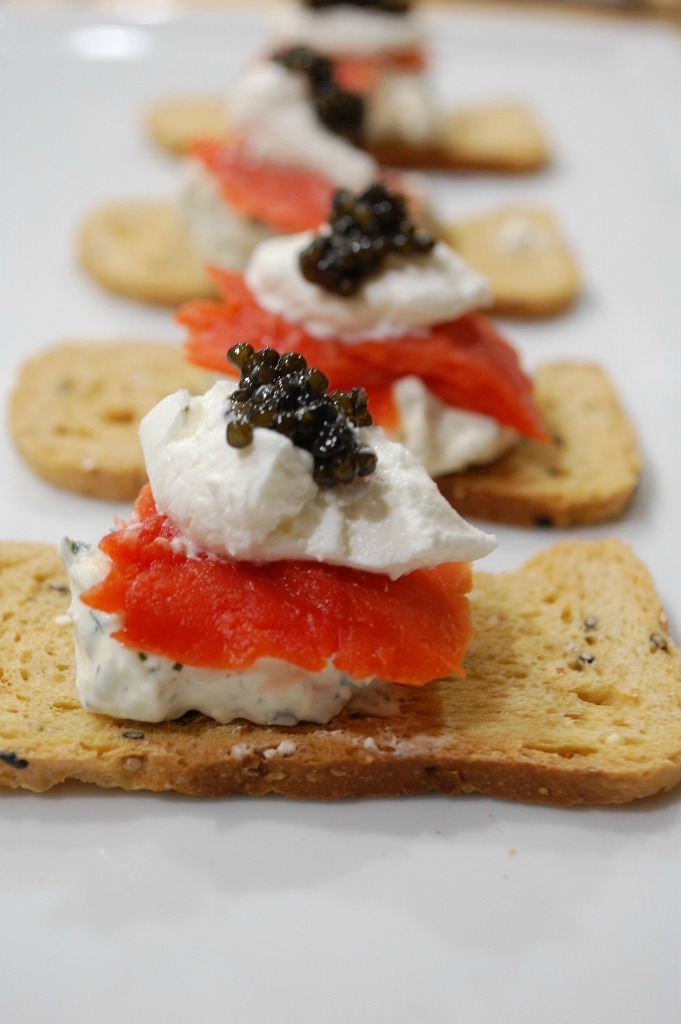 I served all of these appetizers one at a time to stretch out the gastrointestinal experience. I'm thoughtful like that.
Second dish was intended to replicate what used to be my favorite caviar from Bern's Steakhouse. They no longer carry the particular caviar I salivated over. It's a conspiracy, I tell ya.
I realize caviar isn't for everyone and personally, the one Bern's quit carrying, was the only one I've ever tasted that made me swoon. The others are eh and don't make the cut with me for something so insanely expensive.
All that being said, I skipped out on making blinis, which I regret. I didn't love the caviar on such a crunchy surface (I used the melba toast leftover from the Salmon Roulades). But I was pretty excited to stuff my face with caviar and the accoutrements in my own home. That was fancy pants, for sure…even in my pjs with messy hair.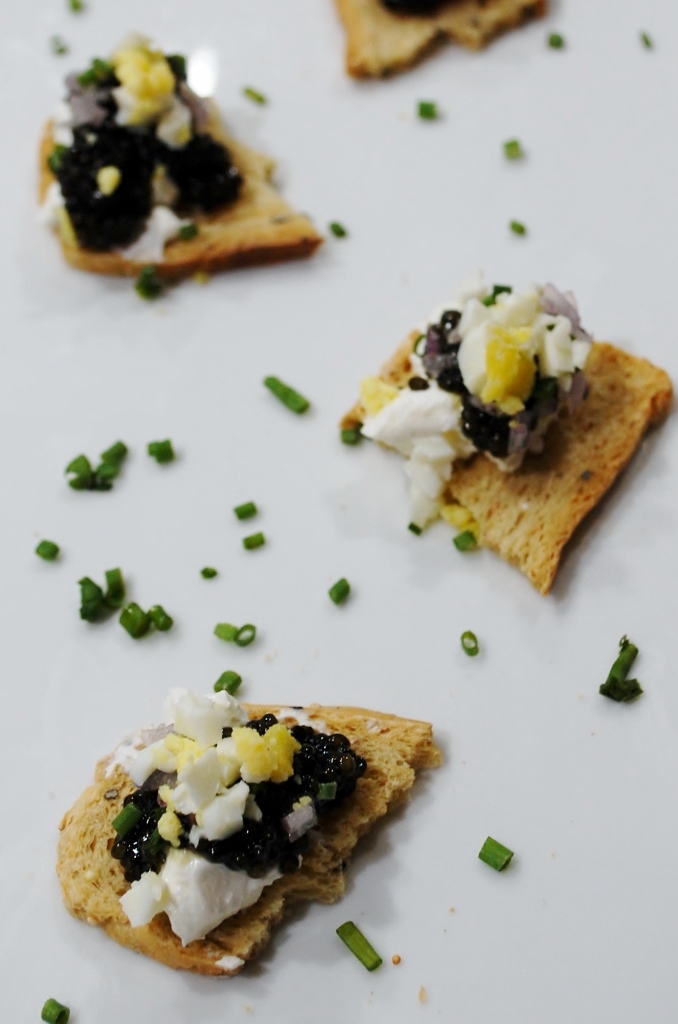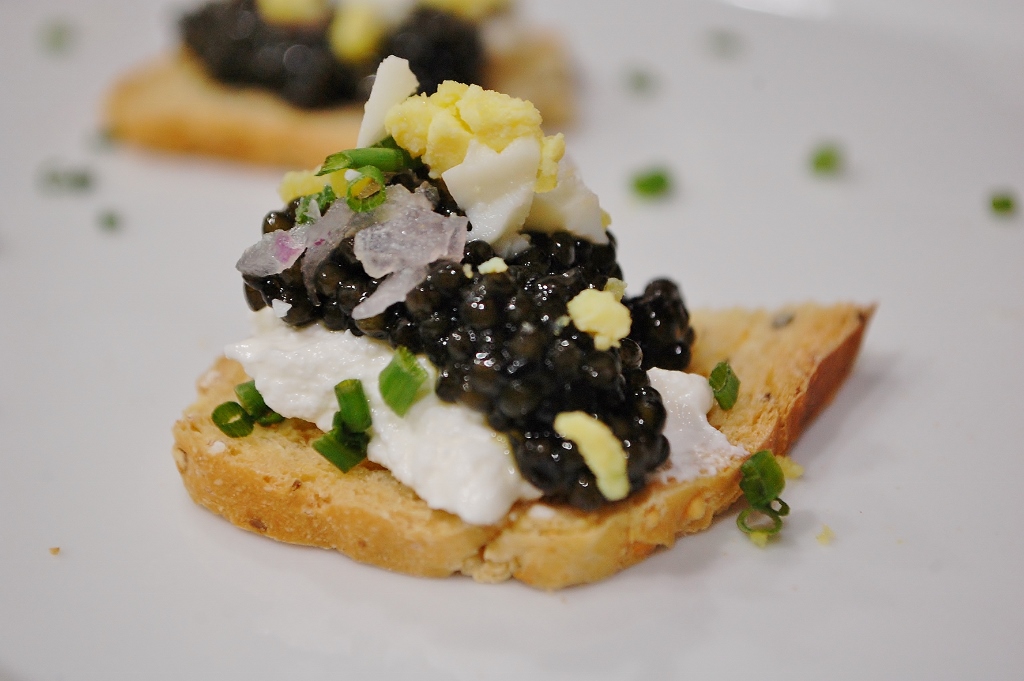 Third round of gastro-fest was this Cooking Light recipe for Seared Beef Tenderloin Mini "Sandwiches" with Mustard-Horseradish Sauce. I cheated and bought the rarest Boar's Head roast beef the deli had and skipped buying and cooking beef tenderloin. I also ran out of tarragon and substituted chives in the sauce. It was still fantastic but the tarragon would have certainly given it a bearnaise vibe.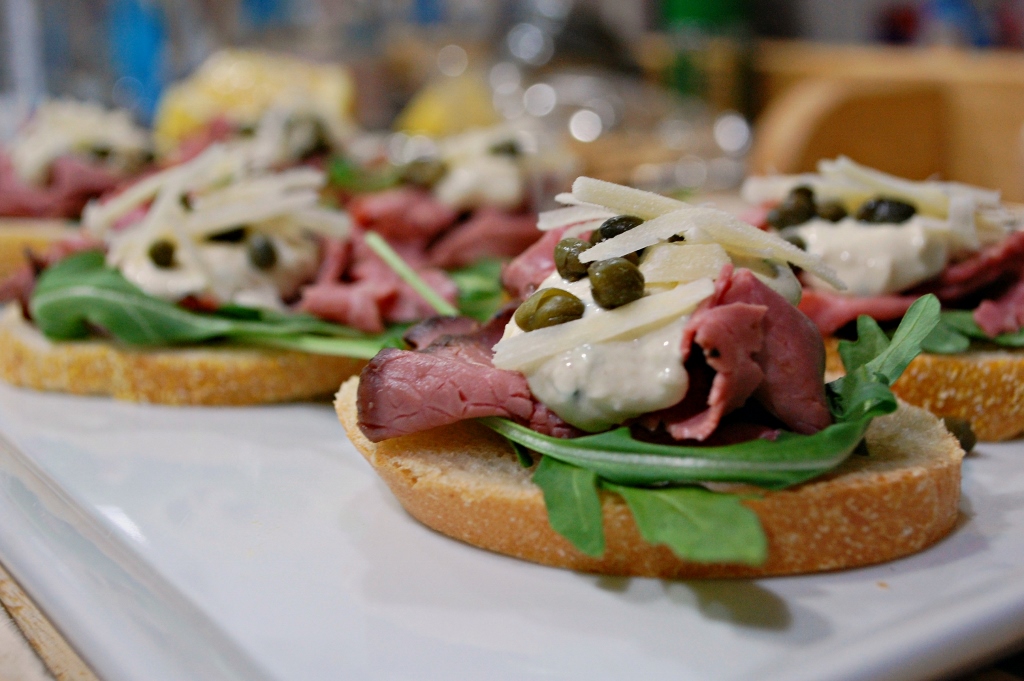 I also made baked brie but can't take any credit for opening the box and shoving it in the oven. I also failed at getting a photo worth sharing so use your imagination.
Knowing my girls would not love most of these fancy pants appetizers, I made a modified version of these antipasto kabobs. Such a great idea! The girls ate them plain while we doused ours in balsamic reduction. Balsamic reduction has become an actual food group around here lately.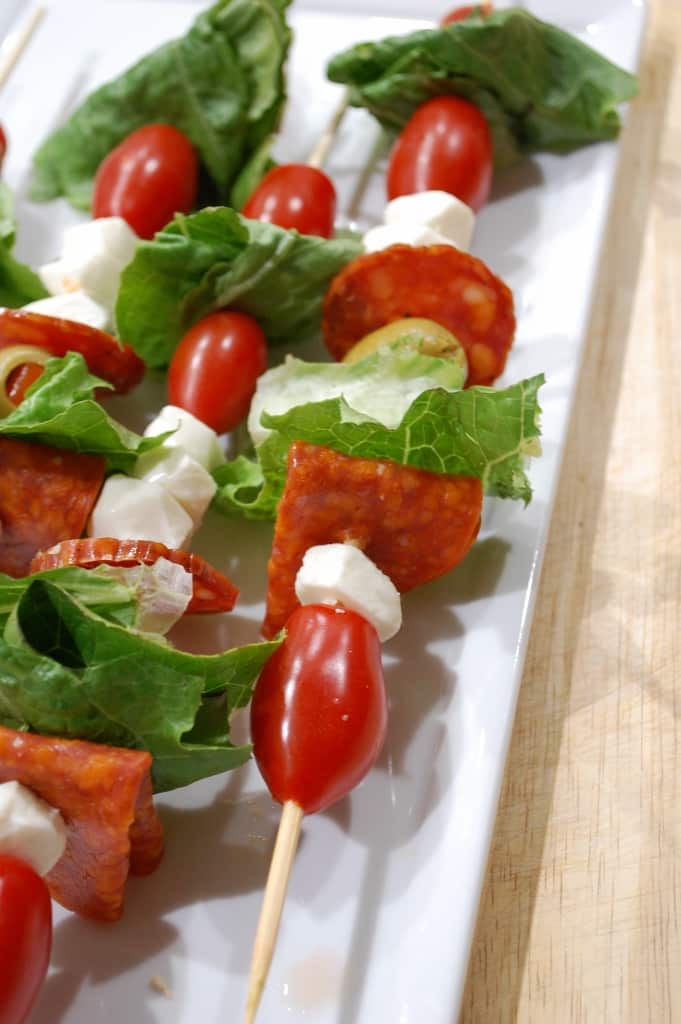 My husband's only request was for lobster salad. I begrudgingly acquiesced. It's so painful to shell out the money for good seafood. I wish we hated it. Ugh. But since it was on sale and we were only making enough for a tasting, I decided Mr. Working man would get his lobster salad.
I loathe celery so I made the salad super simple. Mayo, green onions, a dash of hot sauce, lemon juice and little old bay seasoning. It would have been rather tasty but the lobster was sooo fishy. Ick! Not bad like it would make you sick but certainly not what you expect to taste when you are eating lobster. I've had this happen with crab legs before but never lobster! Fortunately, Publix is great about refunding your money when this happens so at least it wasn't money down the drain. But I'm glad we weren't serving it to a larger crowd!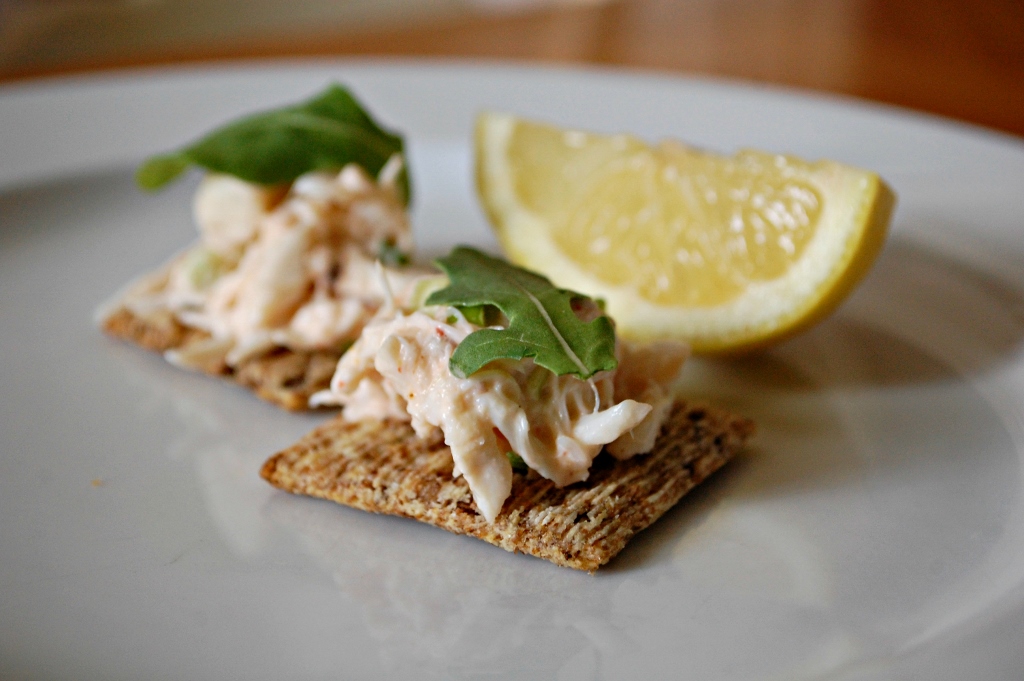 These appetizers seemed so fancy but were surprisingly easy to make. I definitely made the right decision to go this route this year. In fact, I'm tempted to never serve a real dinner again. I kid.
We did a little firework action in the backyard (something I'm not a fan of, fyi) and flipped back and forth between networks to watch all of the live entertainment.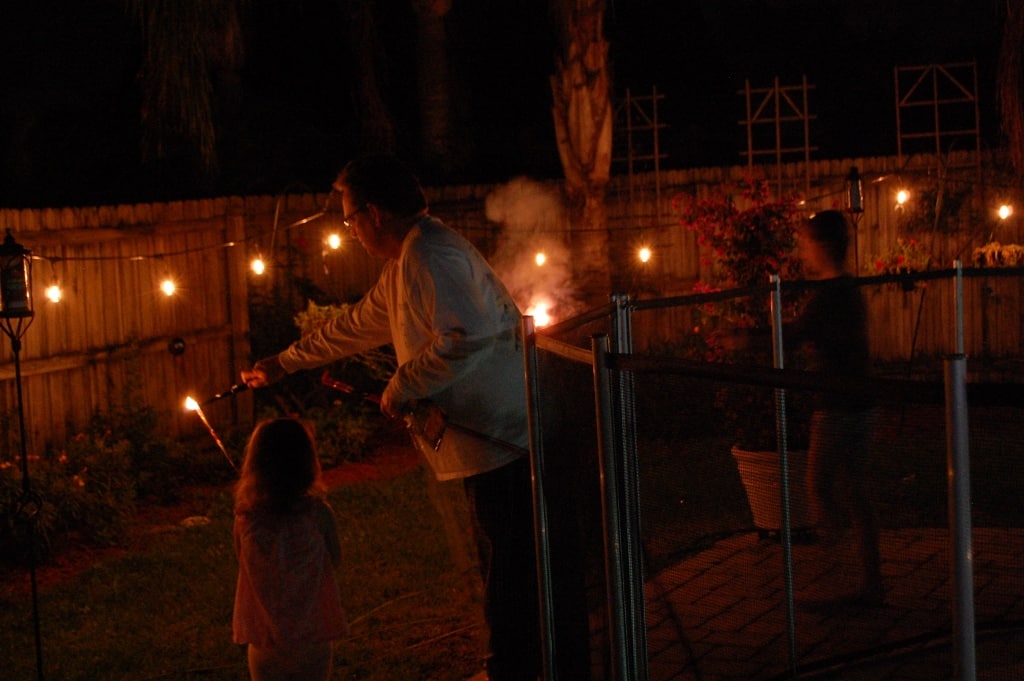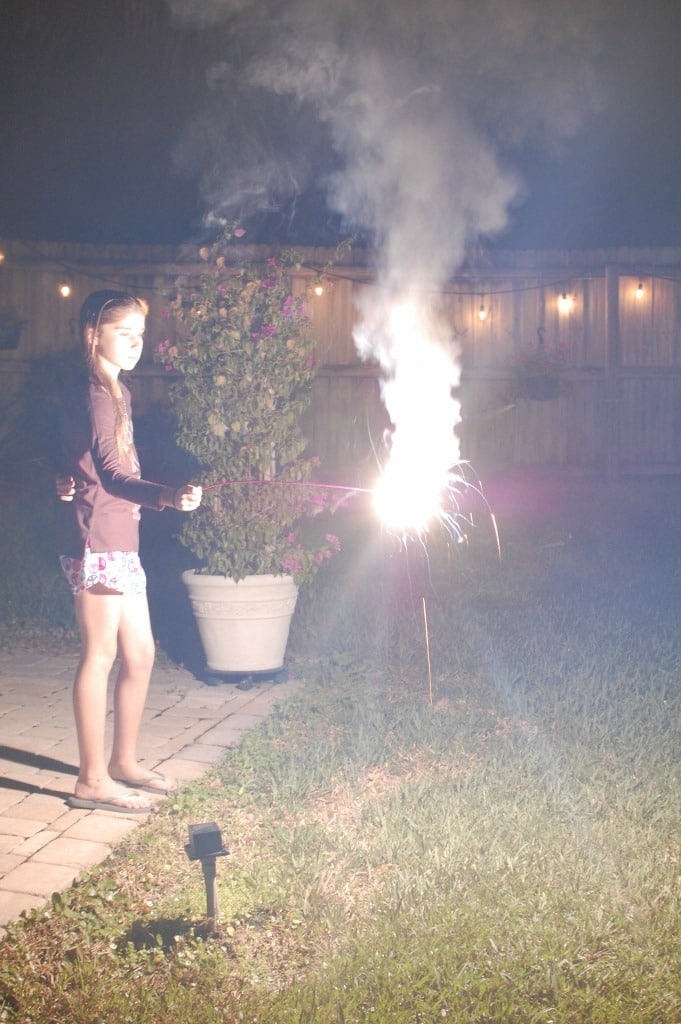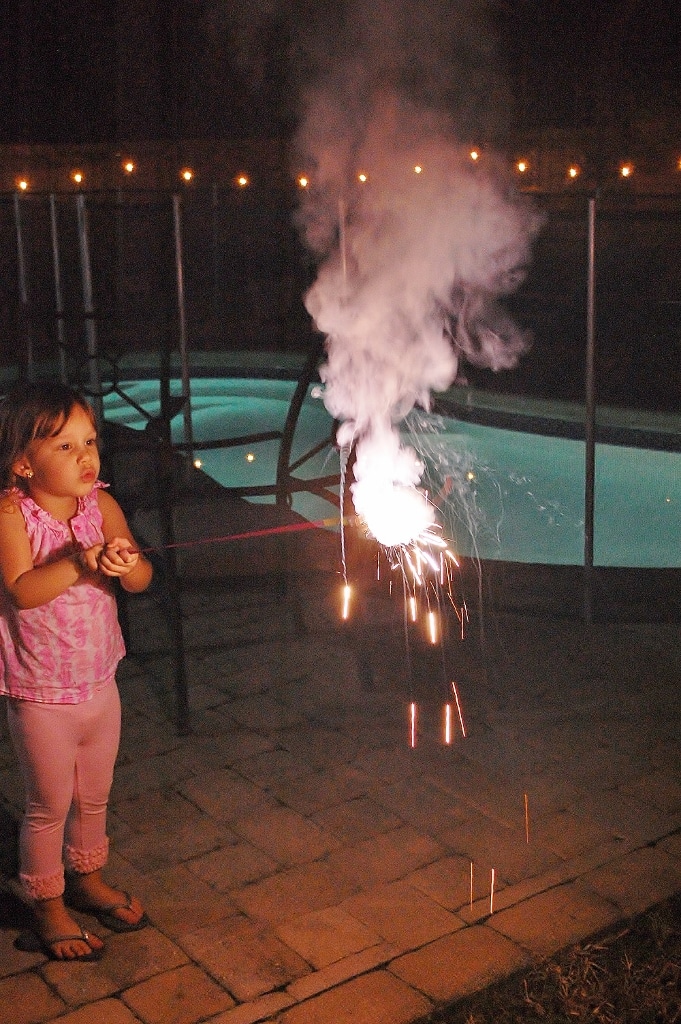 Sadly, Mr. FFP fell asleep 45 minutes before midnight so there was no popping of champagne bottles this year but we can always pop the bubbly stuff for Valentines Day, right?
Do you love low-key, stay at home NYE family affairs, too?