The office in my home was donated to my husband when he moved in to use as a man cave. This left me with years of struggling to find a place to keep my bills, work papers and daughter's school papers.
The kitchen table was a nightmare on a regular basis as it became the workspace/catchall. And if I was expecting company, I'd quickly grab everything and shove it in a bag to toss out of sight and allow the dining table to actually be used, well, for dining.
I work from home so I have to have my things within easy reach and I was at my wits end trying to find a solution. No room for a desk in the kitchen, too hard to find one that would work in our living room, etc.
I eventually settled on a command center wall, to at the very least, help organize the incoming and outgoing flood of bills, school papers and hot work items. Here is my completed wall.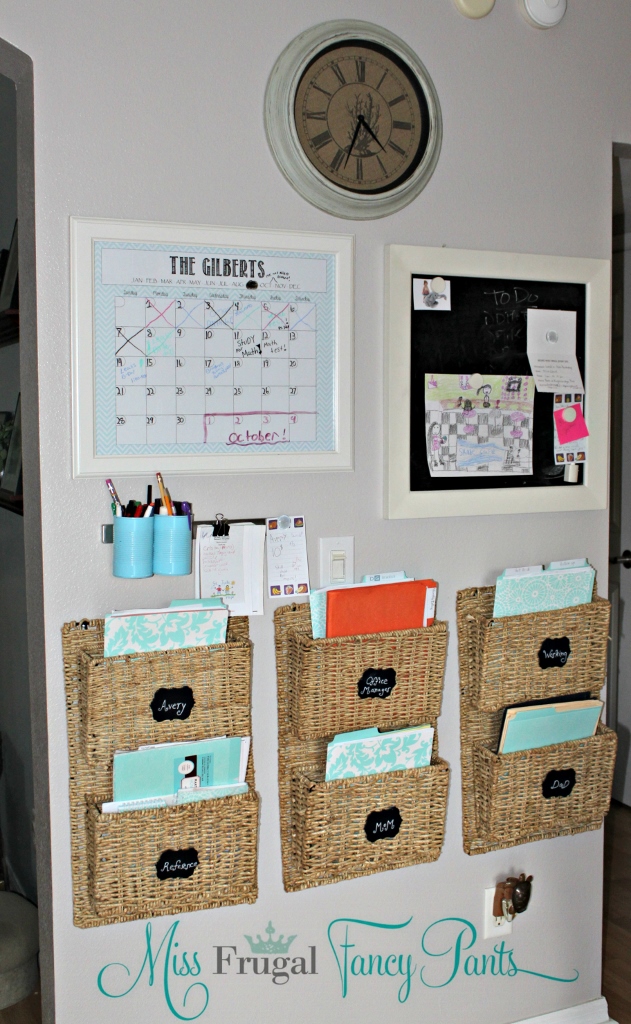 I made the calendar and had it printed large enough to be functional. It's in a very inexpensive Ikea frame so that we can use the glass as a dry erase board.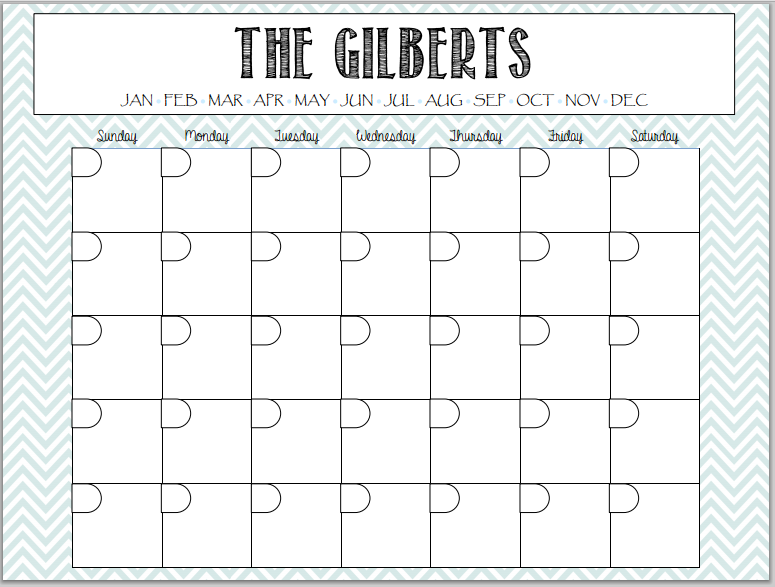 The chalkboard has been with me since I moved into this house so it got to stick around a little while longer. 🙂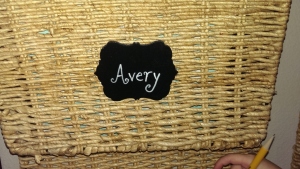 Wall bins are not cheap, folks. The ones I wanted were well over $100 per set and I needed 3 sets. That wasn't happening. You can find deals at TJMaxx and Homegoods but they never had enough of any style I was most attracted to. And the DIY projects I found just didn't convince me I'd be happy with a quality outcome.
These baskets came from Ballard Designs, on clearance. Pretty sure they were on clearance because they are not wide enough to hold a traditional horizontal file folder (my fault for not reading the reviews beforehand), but as luck would have it, Staples sells Martha Stewart vertical files that DO fit and they are fancy enough for my new kitchen color palette! YAY!
I found the little signs at Michaels for about $.50 each and painted them with chalkboard paint so that it would be easier to change the basket labels if needed.
We needed a place to store dry erase markers, the eraser and a handful of pens so I spray painted empty cans of veggies to match.
I purchased a magnetic knife strip from Ikea which is also perfect for holding magnetic notepads.
The hodgepodge of a "pad" in the photo is a compilation of all of the random pads we get for free in the mail. I hate to waste the paper so I used a binder clip to corral them and was ecstatic when I realized the binder clip also worked with the magnetic strip. Fancy, huh? I also love that I can stick a few paper clips on it. It's magnetic magic and makes me oh so happy.
Once everything was mounted, the area above the calendar and chalkboard was screaming for something to fill the space. I already have our initial wreath on a nearby wall and a family sign on another nearby wall, so a monogram seemed redundant. I wanted it to be functional and opted for a clock…which happens to have a coastal theme (the new theme of my kitchen makeover) and was on sale at Kirkland's for $10. Fancy Find!!!
There are additional features I wish I had space for (like to display the kids' artwork on something other than the chalkboard) and I'm sure I'll tweak things as the years go by, but I'm thrilled with the current functionality. During the day, I pull my work folders out and get busy. When it's time to wrap up, I just tuck my folders back in the appropriate bins so I can focus on the ins and outs of school papers and eventually get around to dinner…which can be eaten on the table! Super fancy!
I hope my family command center inspires you to get creative and organized for your own space and would love to hear your feedback on what has worked for you!